Candidates Should Discuss Reform, Argues Lee Hamilton '52
July 8, 2012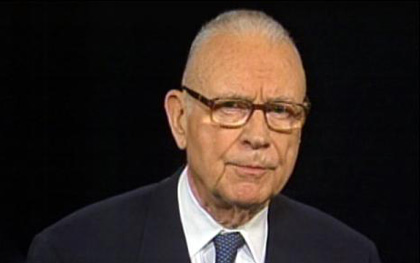 "As the presidential candidates go at it over the next several months, we'll be hearing a lot about what the federal government ought to be doing," begins a newspaper op-ed by Lee H. Hamilton, veteran statesman and 1952 graduate of DePauw University. "Unfortunately, we'll likely hear next to nothing about how it should go about it. The need to reform how the federal government operates ought to be high on the campaign agenda every four years. Instead, it rarely gets mentioned."
In the view of Hamilton, a Democrat who served 34 years in the U.S. House of Representatives and later co-chaired the 9/11 Commission and Iraq Study Group, there is a reason candidates steer clear of discussing the need for fundamental change in government.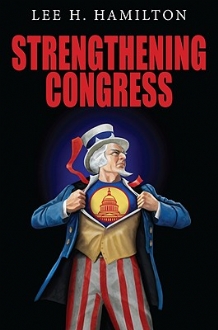 "Reform means a shift in power and resources, and will inevitably result in a fight. That is why, over the course of our history, it's tended to happen only after a crisis," he asserts. "So there is a legitimate question as to whether Congress and the executive branch are capable of rising to the challenge of reform. Politicians are reluctant to push it unless they can control it -- which means controlling both houses of Congress as well as the White House. And that kind of control comes along only rarely."
The man called "Mr. Integrity" by Newsweek notes, "During my three decades in Congress, I served on pretty much every reform commission that came up. I saw a lot of earnest effort, only some of which actually resulted in changes that stuck. But I inevitably came away from those experiences convinced that this country could do a much better job of governance, and that Americans actively aspire to a more perfect union. They believe in the limitless capabilities of our country, and they want a government that can act effectively to realize them."
Hamilton concludes, "It puzzles me that our political candidates don't seem to understand that reform is the missing issue in this campaign."
Access the complete essay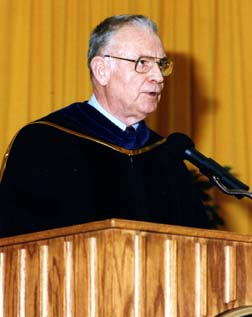 at Washington State's Enumclaw Courier-Herald.
Lee Hamilton is director of the Center on Congress at Indiana University. He is the author of
Strengthening Congress
;
How Congress Works and Why You Should Care
and
A Creative Tension: The Foreign Policy Roles of the President and Congress
. He co-authored (with former New Jersey Gov. Thomas Kean)
Without Precedent: The Inside Story of the 9/11 Commission
.
Hamilton's service in government has earned him numerous awards, including the Churchill Award for Statesmanship; the Eisenhower Medal for exceptional leadership; the National Conference on Citizenship Citizen of the Year Award; the United States Capitol Historical Society Freedom Award; the Franklin and Eleanor Roosevelt Institute Freedom From Fear Award; the Paul H. Nitze Award for Distinguished Authority on National Security Affairs; the American Political Science Association Hubert H. Humphrey Award; the Department of Defense Medal for Distinguished Public Service; the Center for National Policy Edmund S. Muskie Distinguished Public Service Award; the American Political Science Association Outstanding Legislator Award; and the Knight of the French Legion of Honor, the highest honor bestowed by France for those who have achieved remarkable deeds.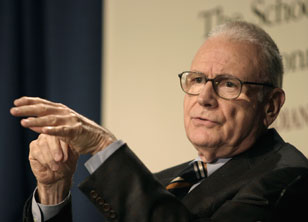 In 2006 he was inducted into the American Academy of Arts & Sciences.
As a DePauw undergraduate, Hamilton majored in history and was a star player on the Tiger basketball team. He was inducted into the Indiana Basketball Hall of Fame in 1982 and the DePauw Athletic Hall of Fame in 1987.
On March 15, 2011, he returned to DePauw to deliver a Timothy and Sharon Ubben Lecture. A summary including video clips can be accessed here, or click on the video below.
Back