Miami Heat VP Eve Wright Taylor '96 Featured in Profiles in Diversity Journal
July 13, 2012
Eve Wright Taylor, vice president and associate general counsel for the National Basketball Association's Miami Heat, "has enjoyed a meteoric rise through the ranks of corporate America and the professional sports world," notes the July/August edition of Profiles in Diversity Journal. "Taylor found her calling, the law, while interning at her future mentor's law firm as a sophomore at DePauw University."
"1 always knew I wanted to practice law. No one in my family was a lawyer, but I knew I wanted to be one," says Taylor, a 1996 DePauw graduate. "I started working for my mentor in college. [He and his partner] started a sports and entertai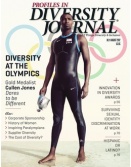 nment practice, and that was really my exposure to [law]. After college, I wanted to stay [at the firm] but they kind of pushed me so I could have the experience of working with other firms."
In her previous position as senior director of business affairs for the LPGA, Taylor "developed sports marketing opportunities for corporate sponsors to leverage their affiliation with the LPGA in order to reach target markets; presented strategies to facilitate golf association relationships; and identified strategic brand extension and revenue generation opportunities," writes Grace Austin. "Taylor transitioned her tenure at the LPGA into her current position at the Miami Heat. In her role at the Heat and American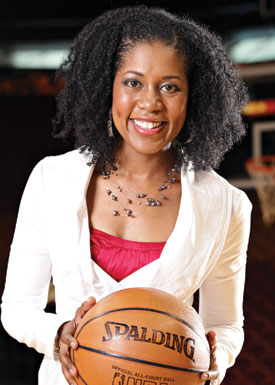 Airlines Arena, Taylor advises on a wide variety of legal issues pertaining to marketing and promotions, concerts and events, corporate sales, merchandising initiatives, and player-related matters."
"Professional basketball is awesome and exciting," declares Taylor, who majored in economics at DePauw. "My absolute favorite part, though, is the people. Liking the people you're with is awesome. What keeps me energized is that I like things that change, the fact that in any given day I could be working on five different things and it's also moving pretty quickly. I like that environment, and I like being around people that are moving."
The complete article is available to subscribers at Profiles in Diversity Journal's website.
In March, Eve Wright Taylor was listed among SportsBusiness Journal's "Forty Under 40." Learn more in this recent summary.
Back