Istvan Csicsery-Ronay Jr. to Speak at 2013 Eaton Science Fiction Conference
July 27, 2012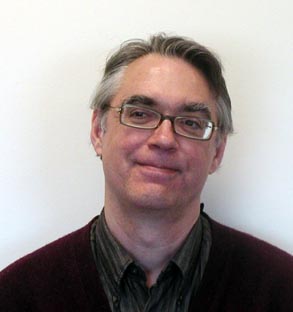 "Award-winning author Ursula K. Le Guin, special effects creator Raymond F. Harryhausen and Spider-Man co-creator Stan Lee will be recognized with the J. Lloyd Eaton Lifetime Achievement Award in Science Fiction at the University of California, Riverside's Eaton Science Fiction Conference, April 11-14, 2013," notes an announcement. It adds that the symposium's speakers will include Istvan Csicsery-Ronay Jr., professor of Engish at DePauw University and author of The Seven Beauties of Science Fiction.
"The conference will be held at the Riverside Marriott Hotel and will examine science fiction in multiple media,"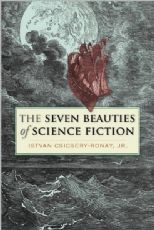 the text states. Registration begins August 1.
Read more here.
Csicsery-Ronay is co-editor (with Arthur B. Evans, Laurel H. Turk Professor of Modern Languages) of The Wesleyan Anthology of Science Fiction and the academic journal Science Fiction Studies, which is published at DePauw. He also co-edited Robot Ghosts and Wired Dreams: Japanese Science Fiction from Origins to Anime.
Back