Prof. Bob Steele '69 Discusses Ethics of Government-Aided News Publication
September 17, 2012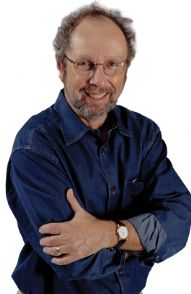 "Once a month, a free print publication gets delivered to mailboxes, coffee shops and libraries across the mid-Atlantic with the latest news about how the government and private sector are trying to protect one of America's natural crown jewels: the Chesapeake Bay," reports the Washington Guardian. Phillip Swarts writes, "There's just one catch: the Bay Journal's chief financial backer is also one of its frequently covered subjects: the U.S. government," in particular, the Environmental Protection Agency.
The story quotes Bob Steele, Distinguished Professor of Journalism Ethics at DePauw University. "One of the guiding principles for journalistic
news organizations is to avoid competing loyalties and conflicts of interest that would undermine the credibility of the journalism," offers Dr. Steele, who also serves as Phyllis W. Nicholas Director of DePauw's Janet Prindle Institute for Ethics.
Access the complete story at the Guardian's website. It's also cited in the Washington Times.
A 1969 graduate of DePauw, Robert M. Steele is one of the nation's top experts on journalism ethics and serves as the Nelson Poynter Scholar for Journalism Values at the Poynter Institute for Media Studies in St. Petersburg, Florida. He is frequently cited in media reports, including a recent Associated Press article.
Source: Washington Guardian
Back