Presidential Race Too Close to Call, Pollster Scott Rasmussen '86 Tells Audience
October 21, 2012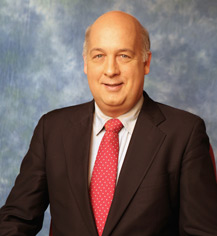 With a little more than two weeks remaining before voters go to the polls, the campaigns of presidential contenders Barack Obama and Mitt Romney are working to "cobble together just enough votes to win," says Scott Rasmussen. The president of Rasmussen Reports and a 1986 graduate of DePauw University, Rasmussen was in Memphis, Tennessee Wednesday to offer his view of campaign 2012.
Writing in the Memphis Daily News, Andy Meek reports that in Rasmussen's view, "The presidential race is still too close to call, the debates won't shift things much from a statistical perspective and there's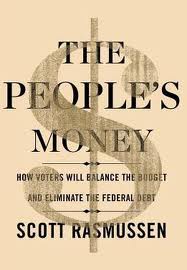 a fair chance Democrats will retain their majority in the U.S. Senate."
Access the story at the newspaper's website.
A history major at DePauw, Rasmussen authored The People's Money, Mad as Hell: How the Tea Party Movement is Fundamentally Remaking Our Two-Party System, In Search of Self-Governance and Solving the Budget Crisis: Hope for America's Future. He co-founded ESPN with his father Bill Rasmussen, a 1954 DePauw graduate.
Scott Rasmussen will return to his alma mater on February 20, 2013 to deliver a Distinguished Alumni Lecture as part of DePauw's 175th anniversary celebration.
Back