Retrospective of Works by Prof. Robert Kingsley On View at Peeler Art Center, October 24 - December 14
October 22, 2012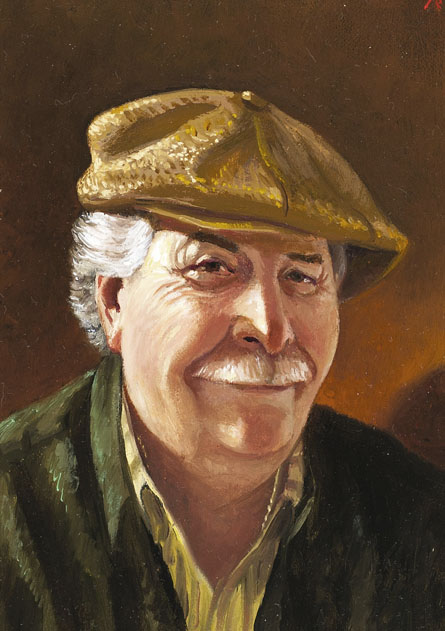 The work of Robert D. Kingsley, professor of art and art history at DePauw University for more than 35 years, will be featured in an exhibition at DePauw's Richard E. Peeler Art Center. Robert Kingsley: A Retrospective, 1976-2012 opens Wednesday, October 24, and continues through December 14, and will feature over 50 paintings by Professor Kingsley, spanning 36 years of his artistic career. (at right: Self Portrait, 2011, oil on canvas, 10" x 8")
After completing a B.S. in art education at Edinboro University of Pennsylvania, and an M.F.A. from Indiana University, Professor Kingsley joined the art faculty at DePauw University in 1976. He retired at the end of the 2011-12 academic year. During this tenure, Kingsley attained the rank of full professor and was chair of the art department on three separate occasions. He frequently taught courses on painting and drawing and showed his work nationally and internationally in solo and group exhibitions.
"The exhibition is a testament not only to Bob Kingsley's productivity but also to the reach of his creative imagination," says Catherine Fruhan,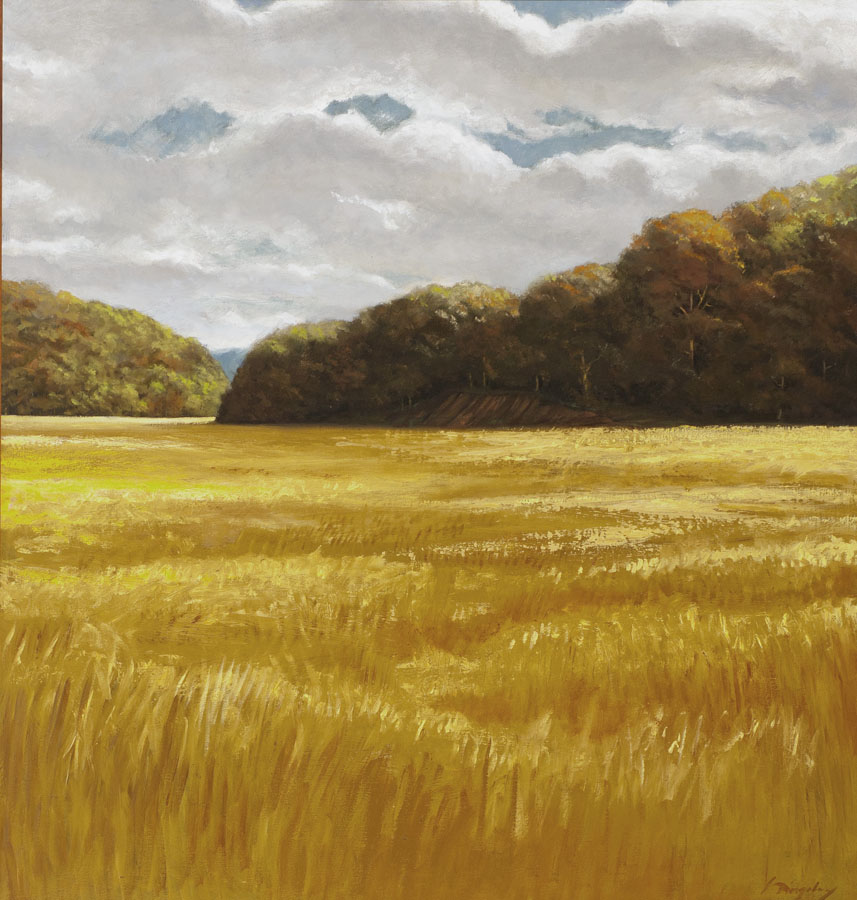 professor of art and art history at DePauw. "In the painting medium, he has explored every major genre – religion, allegory, myth, portraiture, self-portraiture, landscape and still life. Within individual genres, the spirit of experimentation is always evident. His self-portraits explore variations in size, palette, expression, mood, dress, play of light, pose, background and quality of paint surface." (left: Golden Harvest, 1994, oil on canvas, 35 ¾" x 33 ¾", collection of Robert and Patricia Kingsley)
She adds, "As was true of the artists (Rembrandt, Caravaggio, Van Gogh, Cézanne) who inspired him, Bob's self-portraits play with issues of identity, self-fashioning, masquerade, the aging process, and the affirmation of self both as artist and as part of a long history of image making. There is a mischievous humor in these works with their riffs on Van Gogh's background of activated radiating lines, Caravaggio's creepy Medusa or Rembrandt's outlandish outfits -- yet there is always,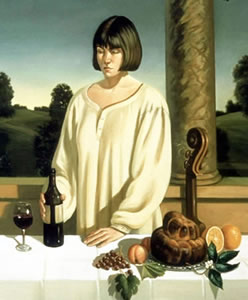 looking out at us and often peering over glasses, the artist's knowing, steady, penetrating gaze."
The exhibition is open to all and there is no admission charge. A gallery reception celebrating the lifelong accomplishments of Professor Kingsley is scheduled for Wednesday, November 7, at 4 p.m. in the Peeler Center's Visual Arts Gallery. (right: La Dolce Vita, 1996, oil on canvas, 42" x 36", collection of Dr. Michael D. and Stephanie Kingsley Riggle)
The galleries at the Richard E. Peeler Art Center are open Monday-through-Friday from 10 a.m. – 4 p.m.; Saturday 11 a.m. - 5 p.m.; and Sunday 1 – 5 p.m., and are closed during University breaks and holidays.
Back