2012 ArtsFest, Exploring 'Art & the Other,' Begins Sunday
October 26, 2012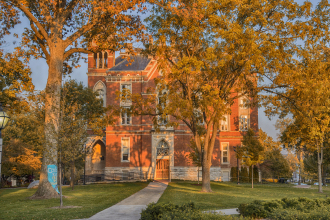 You're invited to be entertained, enlightened and encouraged to explore as DePauw University presents its eleventh annual celebration of the arts. The 2012 edition of ArtsFest begins this Sunday, October 28, and continues through Saturday, November 3. With a theme of "Art & the Other," the week-long gathering of writers, artists, thinkers and performers showcases the artistic talents of the DePauw and Greencastle communities in events that are open to all.
"Art & the Other" offers an open field of possibilities and interpretations of other persons, other ways, other realities. Intersecting with themes that will emerge from performances of The Crucible, "Art & the Other" seeks to explore those scenarios in which otherness is something that is not only imposed by the powerful, but also sometimes embraced by the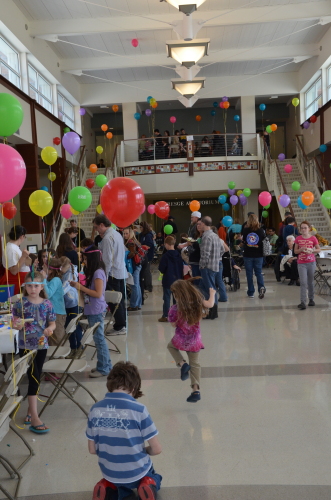 subaltern or the outsider as a means of empowering expression and raising new critical questions.
Things kick off Sunday with an event that brings together DePauw students, faculty and staff with children and parents from the Putnam County community. "Art Attack" takes place from 12:30 to 4 p.m. and provides opportunities for local kids to explore their artistic abilities and expose themselves to the possibilities of art. The session, which is recommended for children ages 7-to-12, will include a songwriting workshop for young audiences, presented by Bobbie Lancaster at 2 p.m. It takes place in the Great Hall of the Green Center for the Performing Arts.
Down the hall, in Kresge Auditorium, a 3 p.m. Sunday concert by the DePauw University Orchestra presents some family concert favorites, including a Halloween treat or two. "The Sorcerer's Apprentice" (from Disney's original Fantasia) is an "Other"-worldly work on the program, with Prokofiev's "Peter and the Wolf" a children's concert favorite.
Also on the program is music from "Spider-Man".
At 7:30 p.m. Sunday in Thompson Recital Hall, voice faculty of the DePauw School of Music present a concert which will include music by Brahms, Liszt, Wolf, Schubert and Ralph Vaughan Williams. Also on the program will be two scenes from the The Crucible by Robert Ward.
The days following will continue to focus on the "Art & the Other" theme, with performances, lectures, panel discussions, and an appearance by The Guerilla Girls. The troupe (pictured below left) bills itself as "the only touring theatre company in the United States that creates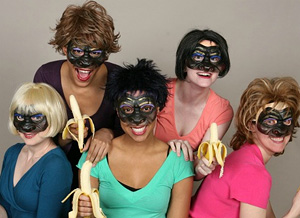 performances that take a hilarious look at the current state of women in the arts and beyond."
The theme of the festival will be carried on when Broadway star and 1958 DePauw University graduate David Cryer is returning to his alma mater and will portray the fiery Deputy-Governor in a production of The Crucible, which opens November 8. Learn more in this previous article, and check this site for updates soon.
Tickets are required for some of the performances. A full schedule of ArtsFest activities can be found here.
Back