Novelist Robert Boswell Here for Reading Thursday
October 29, 2012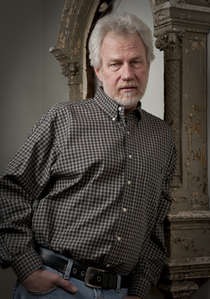 Robert Boswell -- an American short story writer and novelist and "a virtuoso of descriptive prose," according to Library Journal -- will come to DePauw University this Thursday, November 1. At 7:30 p.m. in the auditorium of the Richard E. Peeler Art Center, Boswell will present a free reading. The event is presented by the James and Marilou Kelly Writers Series and is part of DePauw's week-long ArtsFest.
Boswell is the author of eleven books, including The Heyday of the Insensitive Bastards, a story collection, which was a finalist for the PEN USA 2010 Book of the Year and included on Oprah Winfrey's summer reading list. Winfrey's O magazine opined, "Robert Boswell's stories are packed with latent emotion, like explosives about to detonate," and called Heyday "an unnerving, fascinating collection."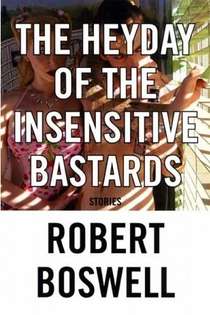 Boswell's other books include Century's Son, American Owned Love, Crooked Hearts, and Virtual Death (published under the pseudonym Shale Aaron), which was a finalist for the Philip K. Dick Award. His play Tongues won the John Gassner Prize. He has received two National Endowment for the Arts Fellowships, a Guggenheim Fellowship, the Iowa School of Letters Award for Fiction, the PEN West Award for Fiction, and the Evil Companions Award.
Robert Boswell's stories have appeared in the New Yorker, Best American Short Stories, Esquire, Ploughshares, Harvard Review, and many other magazines. He shares the Cullen Chair in Creative Writing at the University of Houston with his wife, Antonya Nelson, who has served as Mary Rogers Field Distinguished University Professor of Creative Writing at DePauw this fall.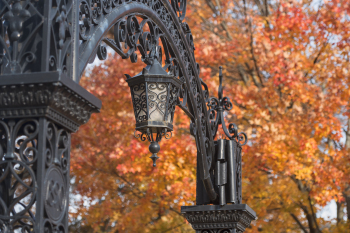 The James and Marilou Kelly Writers Series was established in 1998 with gifts from Marilou Morrell Kelly, a 1955 graduate of DePauw. Learn more about the Kelly Writers Series by clicking here.
The 2012 edition of DePauw's ArtsFest began Sunday and continues through Saturday, November 3. With a theme of "Art & the Other," the week-long gathering of writers, artists, thinkers and performers showcases the artistic talents of the DePauw and Greencastle communities in events that are open to all. Learn more in this recent summary, and access a schedule of events here.
Back