Prof. John Dittmer to Address Local MLK Celebration
December 20, 2012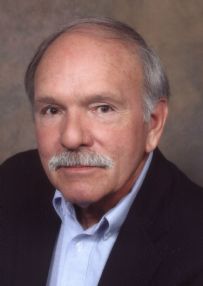 John Dittmer, professor emeritus of history at DePauw University, will present a talk at the Putnam County Public Library's celebration of the life and legacy of Dr. Martin Luther King Jr. The event will take place on Saturday, January 19, and begins at 1:30 p.m.
Professor Dittmer authored the 2009 book The Good Doctors. He was the recipient of the 2006 Indiana Humanities Award and 2005-07 Ford Foundation Fellowships and received the Bancroft Prize, generally considered the most prestigious award in the field of American history writing, for his 1995 book Local People: The Struggle for Civil Rights in Mississippi.
Learn more about John Dittmer in this recent article.
Dittmer delivered the principal address to DePauw's Class of 2009 at the University's 170th commencement and received an honorary doctoral degree. A summary of his remarks and an MP3 file of the complete speech can be accessed in this report. Video of the address is posted below.
Back