Winter Term Debate Students Win Butler U Tournament
January 22, 2013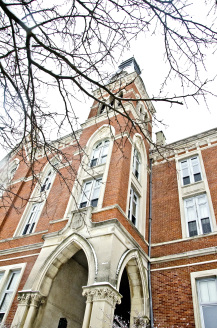 Students who are participating in the Winter Term course "The Great Debaters" won the first place debate team sweepstakes award over the weekend from the Bulldog Invitational Tournament, hosted by Butler University. Students spent the first two weeks of Winter Term preparing for the highly competitive tournament.
"I was so proud of this group," says Geoffrey Klinger, associate professor of communication and theatre and director of forensics at DePauw, who is teaching the course. "Almost all of the students in the course had no formal background in academic debate, but they worked diligently to prepare for the tournament and hone their debate skills. While I noticed steady improvement in the class, it all seemed to come together for them at the Butler tournament," adds the professor, a 1988 graduate of DePauw.
In addition to their collective success, several debaters further distinguished themselves individually. DePauw captured four of the top ten speaker awards. Matt Piggins was named the 4th place speaker of the tournament, Tyler Busian placed 5th, Andrew Bartucci received 6th, and Erin O'Brien took 8th.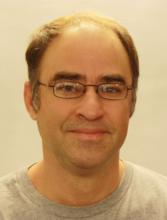 The team of Hai Do and John Standley received a quarterfinalist award after advancing to elimination rounds, and the team of Andrew Bartucci and Matt Piggins was named the 3rd Place team of the tournament after dropping a close semifinal round against the eventual tournament champions from the University of Kentucky.
For information about the debate team, visit the team's website or contact Dr. Klinger (pictured at left) at klinger@depauw.edu.
Back