Paul Detlefs '77 Named to Sikich Advisory Board
April 3, 2013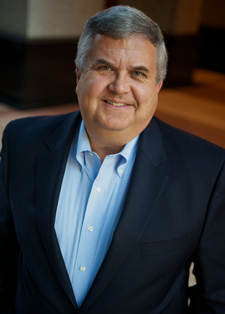 Paul S. Detlefs, founder and president of The Prestwick Group and 1977 graduate of DePauw University, has been appointed to the newly-formed advisory board for Sikich LLP. Detlefs and two other members "will tap into their diverse backgrounds to offer valuable perspectives and advice to the Sikich executive board and management team," notes an announcement. Sikich is an accounting, advisory, investment banking, technology and managed services firm.
The Prestwick Group is a consulting and advisory firm focused on small and mid-sized businesses and their owners. Prior to founding the business, Detlefs spent 24 years at Andersen Consulting/Accenture, "where he was managing partner of the Chicago-based Middle Markets group, and expanded it to six other Midwest locations. He was also responsible for a software line of business and led projects at several large companies, including Caterpillar and Whirlpool."
"I am very excited to be joining Sikich's new advisory board," says Detlefs, who was a Rector Scholar and mathematics and economics double-major at DePauw.
"I have spent my entire career advising small and mid-sized businesses, and Sikich has a great model-personal attention combined with deep capability. The growth from the firm Jim Sikich founded in 1982 to the Top 50 firm of today had been dramatic, and I think Sikich has the right strategies to grow and serve even more clients, in broader ways, in the future. I look forward to my role in helping create that future."
Paul Detlefs also holds and M.B.A. from the University of Chicago's Booth School of Business.
You'll find more information at Marketwire.
Back