Prof. Jeff McCall '76 on Fading Ratings of TV's Revolution
April 17, 2013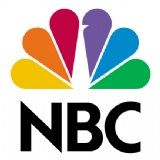 "Last fall's top-rated new series, Revolution has been looking energy-deprived since late March, when it returned from a four-month hiatus," writes Scott Collins in today's Los Angeles Times. "The two most recent episodes tied for series lows, with 6.3 million tuning in -- a 46% slide from the September premiere, according to Nielsen."
Jeff McCall, professor of communication at DePauw University, is one of several media analysts quoted in the piece. Of the NBC program, Dr. McCall tells the Times, "The post-apocalyptic science fiction thrust of this show is just not compelling enough to keep viewers over a long haul. It was a novelty last fall and curious viewers watched for a while. But the ratings had leveled off even before it went on hiatus and the energy of the show had waned. I am not surprised that the audience has failed to flock back."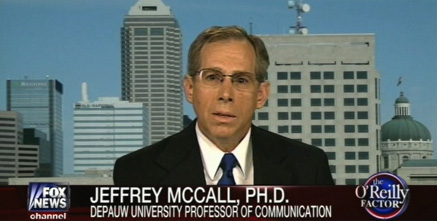 Access the complete article at the newspaper's website (a subscription may be required).
The author of the book Viewer Discretion Advised: Taking Control of Mass Media Influences, Jeffrey M. McCall is a 1976 graduate of DePauw and is frequently called upon to discuss media matters. Over the weekend, his op-ed on the state of TV news was published in the Indianapolis Star and he made his twelfth appearance on TV's O'Reilly Factor. McCall was also quoted in the April 6 Los Angeles Times and the March 10 New York Times.
Source: Los Angeles Times
Back