Matt Cecil '12 Honored with National Journalism Award
May 1, 2013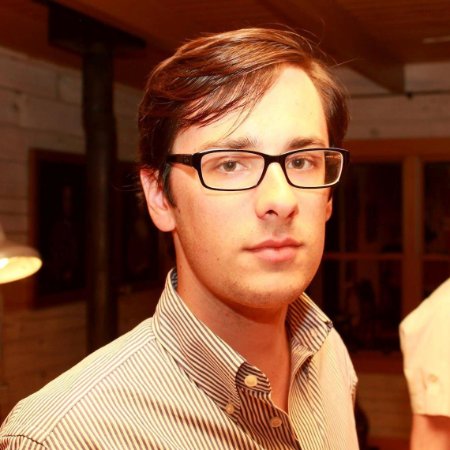 Matthew W. Cecil, a 2012 graduate of DePauw University, is the recipient of a national Mark of Excellence Award from the Society of Professional Journalists, for work he did as a student journalist for The DePauw. National Mark of Excellence Award winners are chosen from the first-place category winners in each of SPJ's 12 regions, and the awards are judged by professionals with at least three years of journalism experience.
Cecil, the former editor-in-chief of The DePauw, was a National Finalist in the category "General News Reporting" in the small schools division, made up of institutions with fewer than 5,000 students. A political science major, Media Fellow and Honor Scholar at DePauw, after graduation Matt Cecil served as campaign manager for a candidate for Indiana State Representatives. He is now a student at the University of Missouri School of Law.
The 2012 contest received more than 4,600 entries.


"The awards honor the best in student journalism," notes SPJ, which was founded in 1909 by students at DePauw University as Sigma Delta Chi. "As such, judges were directed to choose only those entries which they felt were outstanding work worthy of a national honor. If the judges determined that none of the entries rose to the level of excellence, no award was given. Any category not listed has no winner."
A list of winners is available here.
Last month, The DePauw collected ten "Best of the Best in Indiana" awards -- including 5 first-place citations -- from the Society of Professional Journalists. The publication and its staff were also honored with seven 2012 Society of Professional Journalists Region 5 Mark of Excellence Awards. DePauw's student newspaper won a total of 26 awards -- including twelve first place honors and recognition as Division III Newspaper of the Year -- at the Indiana Collegiate Press Association's annual awards program.
Back