FCC "Shirking its Congressionally Mandated Duty": Prof. Jeff McCall '76
May 5, 2013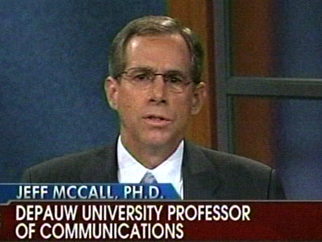 "Washington bureaucrats have long been known for buck passing, but Genachowski has set a standard few D.C. paper-pushers could match," Jeff McCall says of Julius Genachowski, chairman of the Federal Communications Commission. "Genachowski has been FCC chief for four years, but he has failed during that time to assess even one penalty against the broadcast industry for indecent content. Now, after four years of inaction, Genachowski has initiated a study in which public comment is being sought about how the FCC should manage broadcast indecency going forward. Interestingly, this move comes after Genachowski's announcement in March that he would soon leave the FCC. Thus, he won't even be around to see the results of the policy evaluation, having essentially run out the clock."
In an Indianapolis Star op-ed, McCall, professor of communication at DePauw University, writes of an April 1 public notice, in which the FCC announced it would only pursue indecency cases considered to be "egregious." Dr. McCall observes, "Unexplained is what constitutes egregious or what gives the chairman power to unilaterally make that decision ...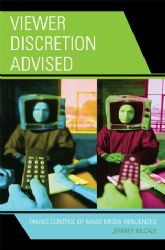 The ill-defined egregious standard just gives more cover to the entertainment industry. It is now hard to imagine the FCC could ever sanction a broadcaster for anything. The FCC did nothing after the f-word was blurted out live on CBS by a football player following the Super Bowl. The FCC also has ignored multiple examples of off-color material in Fox television's 'Animation Domination' lineup on Sunday."
McCall, the author of Viewer Discretion Advised: Taking Control of Mass Media Influences, continues, "Genachowski's lack of understanding about regulating indecency was evident recently when he tweeted his support for a Red Sox baseball player who said an expletive during a broadcast pregame ceremony after the marathon bombings. The tweet read, 'David Ortiz spoke from the heart at today's Red Sox game. I stand with Big Papi and the people of Boston.' But the FCC doesn't regulate the speech of people, it regulates the broadcasters who air such speech. Genachowski can stand with Ortiz, but the broadcasters can still be held accountable to bleep out offending material. Speaking from the heart might now be the FCC's new exemption for content, to go along with egregiousness."
The professor notes, "Citizens who want to weigh in on how the FCC should deal with broadcast indecency have until May 20 to file their comments. Electronic filers can go to http://apps.fcc.gov/ecfs and enter proceeding number 13-86.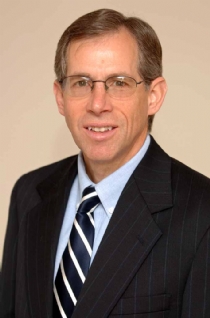 More than 80,000 people have already provided input -- a huge number for any FCC call for comment, especially given that broadcasters have failed to give this story any news coverage. Even though this issue concerns many Americans, the FCC might well ignore the massive response and keep on shirking its congressionally mandated duty. After all, this is the agency that casually dumped a million indecency complaints."
Access the complete essay at College News.org.
A 1976 graduate of DePauw and a former broadcast journalist, Jeffrey M. McCall is frequently called upon to discuss media matters. He was quoted in the April 30 edition of California's Orange County Register and was cited in the April 17 Los Angeles Times. The professor serves as faculty adviser to DePauw's student radio station, WGRE.
Source: Indianapolis Star
Back