Daniel Reck '03 Overseeing Daily Coverage of National Scout Jamboree
July 17, 2013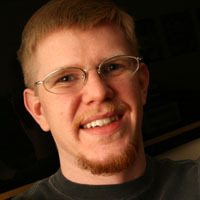 Daniel M. Reck, a 2003 graduate of DePauw University, is serving as managing editor for Jamboree Today, which covers the daily news of the National Scout Jamboree. The event -- which continues through July 24 at Summit Bechtel Reserve in Mount Hope, West Virginia -- brings together 50,000 Boy Scouts, Venturers, volunteers, and staff members from across the United States.
Reck is supervising a staff of 17 editors and reporters in covering the event. Jamboree Today was founded in 1937.
A computer science major as an undergraduate, Reck also serves as director of web media for the Northwestern University Office of Bands.
Learn more in this previous story.
Back