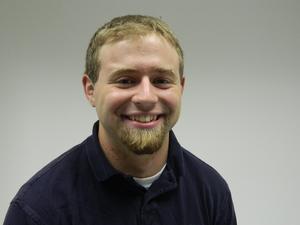 Michael Appelgate, a 2013 graduate of DePauw University, has been appointed assistant sports editor of Michigan's Holland Sentinel. "The 22-year-old from Kent, Wash., graduated from DePauw University in May with a bachelor of arts degree in communication and a minor in history," notes an item in today's edition of the paper. "During his four years in Greencastle, Ind., he was the sports editor of the student newspaper and was sports director of the radio station."
It adds, "Appelgate previously worked for the Aspen Times and the Salt Lake Tribune both as an intern and staff writer in sports and entertainment."
"We are excited to have someone with the experience and passion that Appelgate brings to the table," says the sports editor of the Sentinel, Dan D'Addona said. "Even though he is young, he has had a lot of experience covering big events and has shown the ability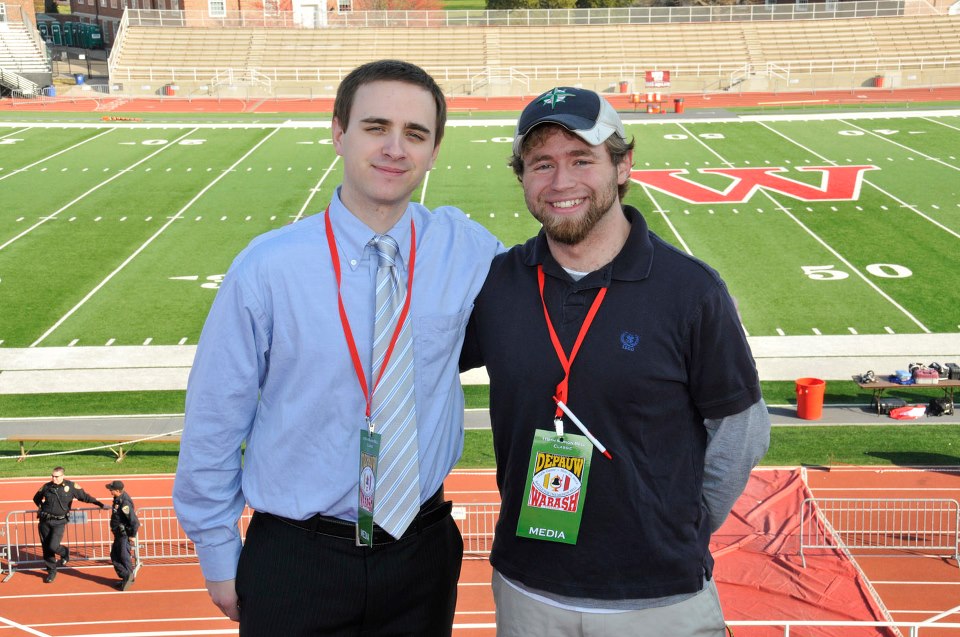 to tell strong stories about people." (at left: Ryan Foutty '13 and Appelgate prepare to cover the 2012 Monon Bell Classic)
The article notes that Appelgate visited Holland in March to cover the national Division III women's basketball tournament, which DePauw won for the second time in six years.
"I'm looking forward to exploring the Holland area and getting to know the many faces in the crowd -- both on and off the field," says Appelgate, who was a Media Fellow at DePauw. "It's exciting to me to join a veteran staff like the Sentinel and tell the stories of a lot of great athletes in the region."
Access the complete article at the newspaper's website.