Digital Gaming Re-imagines the Middle Ages Includes Essay by Prof. Harry Brown
August 9, 2013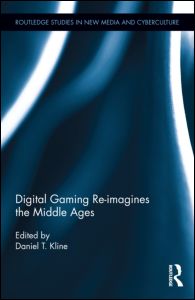 Harry J. Brown, associate professor of English at DePauw University, contributes an essay to Digital Gaming Re-imagines the Middle Ages. Edited by Daniel T. Kline, the new book is part of the Routledge "Studies in New Media and Cyberculture" series.
Dr. Brown authors "The Consolation of Paranoia: Conspiracy, Epistemology, and the Templars in Assassin's Creed, Deus Ex, and Dragon Age."
A synopsis of the collection notes, "Digital gaming's cultural significance is often minimized much in the same way that the Middle Ages are discounted as the backward and childish precursor to the modern period. Digital Gaming Re-imagines the Middle Ages challenges both perceptions by examining how the Middle Ages have persisted into the contemporary world via digital games as well as analyzing how digital
gaming translates, adapts, and remediates medieval stories, themes, characters, and tropes in interactive electronic environments. At the same time, the Middle Ages are reinterpreted according to contemporary concerns and conflicts, in all their complexity."
Learn more at the publisher's website.
Harry Brown, who serves as chair of DePauw's English department, is the author of Videogames and Education: Humanistic Approaches to an Emergent Art Form and Injun Joe's Ghost: The Indian Mixed-Blood in American Writing. Also available is this previous story.
Back