Ed Garnes '99 to Make Presentation at Nation's Largest Independent Book Festival
August 29, 2013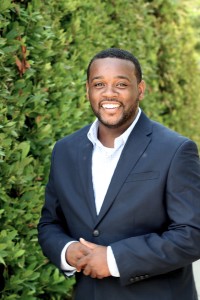 Edward M. Garnes Jr., a 1999 graduate of DePauw University, is among the presenters at this weekend's AJC Decatur Book Festival in Atlanta. On Saturday at 3 p.m., Garnes, who contributed an essay to the anthology, Where Did Our Love Go: Love and Relationships in the African American Community, will take part in a discussion and book signing. Learn more about the event here.
The AJC Decatur Book Festival is the largest independent book festival in the country and draws world-class authors and of thousands of visitors have crowded the historic downtown Decatur square to enjoy book signings, author readings, panel discussions, an interactive children's area, live music, parades, cooking demonstrations, poetry slams, writing workshops, and more.
U.S. Rep. John Lewis will present the event's keynote address.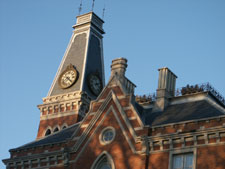 Ed Garnes, an English (writing) major at DePauw and founder of From Afros to Shelltoes, contributed "Black Boy Blues Suite: A Love Letter to My Father In E Flat" to Where Did Our Love Go. He serves as an adjunct professor of public speaking at Spelman College and is also the subject of this previous story.
Back