Article Spotlights Art-Science Project at DePauw
September 3, 2013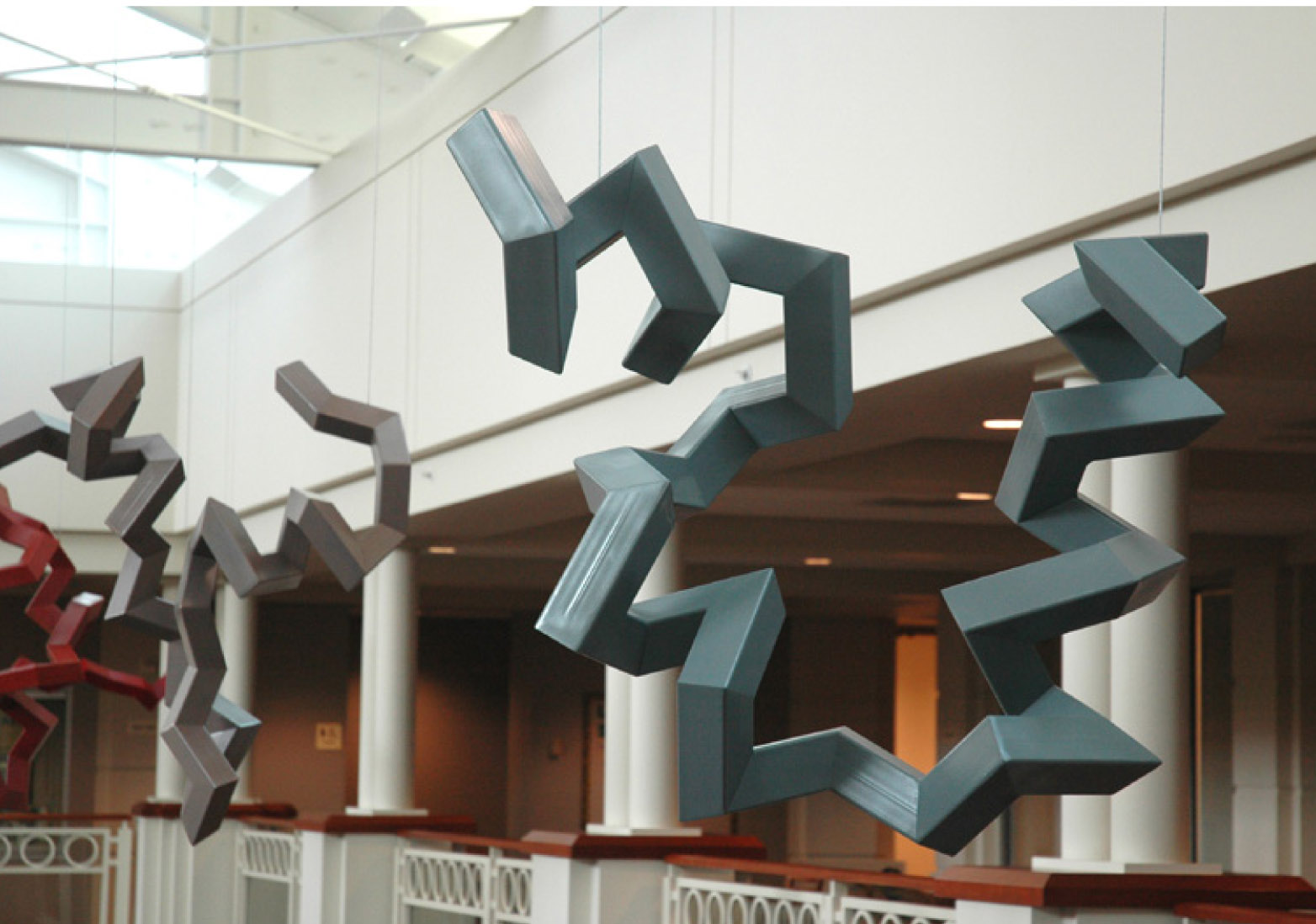 A 2011 project at DePauw University that blended art and science is noted in the inaugural edition of SciArt in America. It includes an interview with German-born sculptor Julian Voss-Andrea, who collaborated with Daniel Gurnon, associate professor of chemistry and biochemistry at DePauw, and Jacob K. Stanley, a 2005 DePauw graduate who served as a part-time assistant professor of art. The article includes several images of the resulting work, Villin, which hangs in the atrium of DePauw's Julian Science and Mathematics Center.
"Dan Gurnon called me up out of the blue because he was visiting Portland and he wanted to see my studio," Voss-Andrea tells the publication. "He is teaching biochemistry at DePauw University in Indiana and a friend of his is a sculpture professor at the same college. So they decided to do a collaborative art/science project and invited me to join them. I was going to contribute my expertise and, together with art and science students, they would build the sculptures. I came to Indiana to get them started and show them how to measure and cut and weld,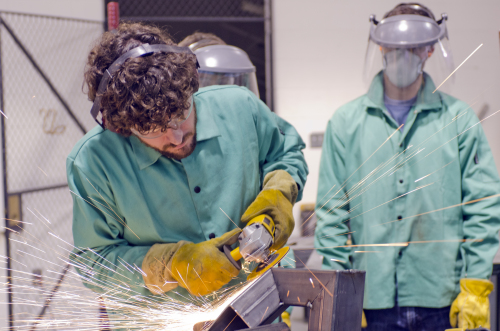 and then they built the four protein sculptures. I visited a second time to help install the pieces. For the four sculptures, we used frames of a computer simulation of a folding protein."
Access the complete article by clicking here.
According to SciArt in America, "SciArt, or science-based art, is a quickly growing movement in the art world, with an increasing number of artists who hold doctorate degrees in the sciences, who are funded by the National Science Foundation, and who hold artistic residencies in scientific institutions such as CERN."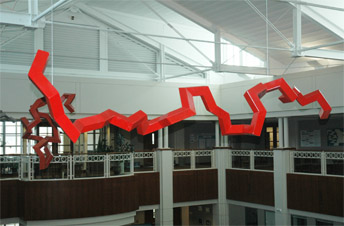 Another article recapping the project was published earlier this year in the journal PLOS (Public Library of Science) Biology.
Last year, a video featuring Professors Gurnon and Stanley won a Mid-America Emmy Award in the "Informational/Instructional Feature" category.
Another video of Gurnon and Stanley working with their students was featured during the 2011 national telecast of the Monon Bell Classic. It is available for viewing below.
Back