Acclaimed Author Tobias Wolff Here for ArtsFest, November 8
October 20, 2013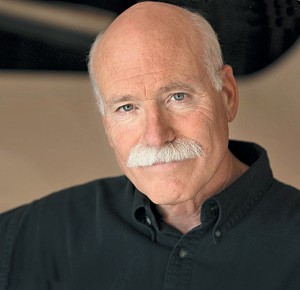 Fiction writer and memoirist Tobias Wolff, known as a master storyteller, will visit the campus of DePauw University on Friday, November 8. Wolff, whose books include the acclaimed This Boy's Life and The Barracks Thief, will present a reading at 7:30 p.m. in Meharry Hall, located within historic East College. The program, presented as part of "ArtsFest 2013: Art & the Quest" by the James and Marilou Kelly Writers Series, is free and open to all.
Wolff's work is translated widely and has received numerous awards, including the PEN/Faulkner Award, the Los Angeles Times Book Prize, both the PEN/Malamud and the Rea Award for Excellence in the Short Story, The Story Prize, the Academy Award in Literature from the American Academy of Arts and Letters, and he is a three-time recipient of the O. Henry Award.
His other books include In Pharaoh's Army: Memories of the Lost War; the short novel The Barracks Thief; the novel Old School, and four collections of short stories, In the Garden of the North American Martyrs; Back in the World; The Night in Question; and most recently, Our Story Begins: New and Selected Stories.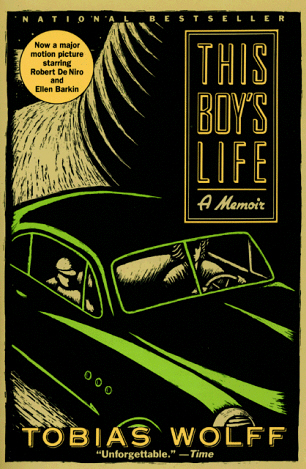 This Boy's Life, the story of Wolff's precarious childhood, was made into a movie starring Leonardo DiCaprio, Ellen Barkin and Robert De Niro.
"The reader really has to step up to the plate and read a short story," Wolff has stated. "There's a joy in writing short stories, a wonderful sense of reward when you pull certain things off."
He's also declared, "There is a need in us for exactly what literature can give, which is a sense of who we are, beyond what data can tell us, beyond what simple information can tell us; a sense of the workings of what we used to call the soul. People go where they can find that. They need to find that. In this secular and material culture, it's a kind of oasis."
Tobias Wolff is the Ward W. and Priscilla B. Woods Professor in the School of Humanities and Sciences at Stanford University, where he has taught classes in English and creative writing since 1997.
The James and Marilou Kelly Writers Series was established in 1998 with gifts from Marilou Morrell Kelly, a 1955 graduate of DePauw. Learn more about the Kelly Writers Series by clicking here.
Back