ArtsFest 2013: Art & the Quest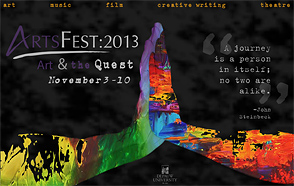 October 24, 2013
ArtsFest returns this November to Greencastle with a thought-provoking, new theme: Art & the Quest. A quest is a transformative journey. While it can be a personal experience, art allows us to share our quest with others. Artists in music, theatre, film, dance and writing welcome you to share in their quest at ArtsFest 2013.
The week of celebrating the arts begins Sunday, Nov. 3, with Art Attack for Children in the Green Center for the Performing Arts. Children of all ages are welcome to participate in hands-on art activities and learn about the many outlets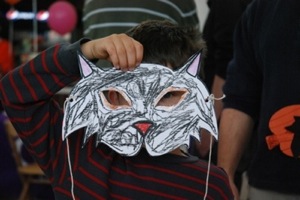 art can provide. There will be a special performance by singer-songwriter Bobbie Lancaster, who will also lead a fun songwriting workshop. Art Attack is free and open to the public.
Throughout the week, DePauw's School of Music will host numerous recitals by students and faculty. The DePauw University Orchestra will perform during Art Attack to help kick off the week. A full schedule of orchestra, band, and choir concerts and information about purchasing tickets are available online.
On Tuesday, stop by Homerathon: A Marathon Reading of Homer's Odyssey hosted by the Classical Studies Department. The reading will start at 9 a.m. outside Roy O. West Library. At 6:30 p.m., join Professor Steve Timm at the Putnam County Library where he will perform In My Father's Wild. Timm's original work is based on a journey he took in the Boundary Waters, recreating his father's footsteps. Student pianist Jennifer Peacock '15 will accompany him.
Professor Chris White will premiere the short film Mud Lotus, which she wrote and directed, on Thursday evening. The story follows a Tibetan Monk on a quest to find the reincarnation of his deceased teacher. Mud Lotus was filmed in Greencastle and was co-produced by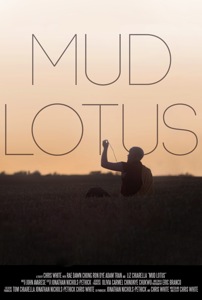 Jonathan Nichols-Pethick, associate professor of communication and theatre. The screening will begin at 8:30 p.m. in the Memorial Student Union Building, ballroom.
Prepare for Friday's Kelly Writers Series speaker, Tobias Wolff, by attending the Film Studies Series screening of This Boy's Life on Monday evening at Ashley Square Cinemas. The film stars Leonardo DiCaprio, Ellen Barkin and Robert DeNiro and is based on Wolff's memoir of the same name.
Wolff will speak Friday at 7:30 p.m. in East College, Meharry Hall. Wolff is best known for his memoirs and short stories, which have earned him several awards, including the PEN/Faulkner Award, the Los Angeles Times Book Prize, and an Academy Award in Literature from the American Academy of Arts and Letters. He is a Fellow of the American Academy of Arts and Sciences.
ArtsFest will feature many special guests, including, Nawang Khechog, Sean Chen and Tad Robinson. The festival is bound to connect with visitors on their quest in the arts, whether it is the first step or one of many.
View the following ArtsFest YouTube videos to learn more about the events:
An Overview of ArtsFest given by faculty co-coordinators Rich Martoglio and Misti Shaw
Visit the ArtsFest 2013: Art & the Quest website for a complete event schedule. The festival runs Nov. 3-10.
Back