Prof. Matt Hertenstein's New The Tell Featured in Newspaper
November 5, 2013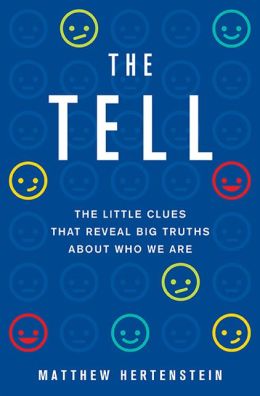 "These five new releases could be grouped on a bookshelf labelled The Science of Us," notes the Toronto Star in its "Recent Books of Note" column. "All concern human neuroscience, cognition and the making of the mind." One of the titles listed is The Tell: The Little Clues That Reveal Big Truths About Who We Are, by Matthew J. Hertenstein.
"The psychology professor at Indiana's DePauw University argues that intuition, first impressions and gut feelings are more accurate than we think and that small clues -- the tells of everyday life -- can be surprisingly accurate in explaining what makes people tick," writes Sarah Murdoch. "Hertenstein surveys the literature and offers advice on how we can hone our reading of these tells to our advantage."
Access the item at the newspaper's website.
Published by Basic Books, The Tell is arriving in bookstores now. The work is "an entertaining look at our oft-maligned intuitive capabilities, offering useful tips on how we may sharpen our powers of observation and increase the accuracy of our predictions," notes Kirkus Reviews.
Learn more about the book at Amazon.com or Barnes & Noble.com.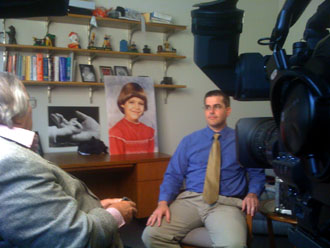 Research by Professor Hertenstein and his students on smiling in yearbook photos and whether subjects became divorced later in life received worldwide attention in the spring of 2009. The findings were initially published in the journal Motivation and Emotion. Coverage began in British media outlets, and spread to United Press International, Yahoo! and a piece which aired April 16, 2009 on NBC's Today. The research was included in the New York Times Magazine's "Ninth Annual Year in Ideas" and was cited by India Today, New Scientist and British Columbia's Province.
Matt Hertenstein's research on communicating through touch was featured in the April issue of O, The Oprah Magazine and Psychology Today and was the subject of a September 2010 NPR piece and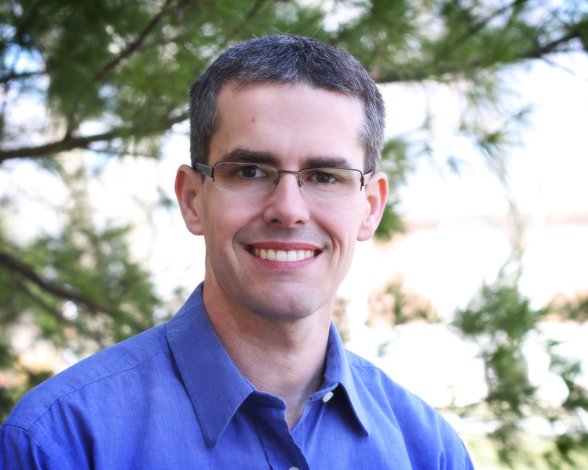 an interview by ABC's Diane Sawyer, as well as an article in the New York Times.
The DePauw professor is the co-editor of The Handbook of Touch: Neuroscience, Behavioral, and Health Perspectives, published by Springer.
Visit Dr. Hertenstein's Touch and Emotion Lab online by clicking here.
Source: Toronto Star
Back