DePauw Theatre Presents The Women, Nov. 21-24
November 12, 2013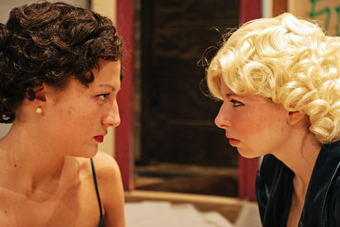 Clare Booth Luce's The Women begins a four-show run on November 21 as the second installment in the DePauw Theatre 2013-14 season. Character Mary Haines has what she believes to be a perfect life until friends inform her that her husband is cheating on her. Mary must decide what to do about her marriage, while her friends offer their solutions.
The comedy of manners traditionally features an entirely female cast. Though men are mentioned, none appear in the cast. While this was a radical statement when the show was first produced in 1936, director M. Susan Anthony, Mary Alice Braden Professor of Communication and Theatre at DePauw, decided that the character of Mrs. Smythe-Jones would be played by a man. A new actor will take on the persona of Mrs. Smythe-Jones' each night while the female cast remains the same.
Luce writes in brilliant, biting commentary about women in the upper class and their struggles in marriage and friendship. Gossip both builds and breaks relationships. The question of what role a woman has in society and at home is addressed.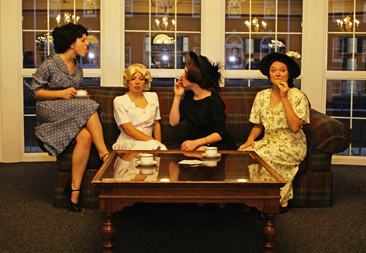 What makes the ideal woman? Luce explores the facets of a woman's so-called privileged life with the eye of a journalist. Though The Women was written more than seven decades ago, the themes are still relevant today, and audiences will no doubt be entertained by the follies of the women involved.
The Women opens Nov. 21 at 7:30 p.m. in Moore Theatre, located within the Green Center for Performing Arts. Shows continue Nov. 22 & 23 at 7:30 p.m. and Nov. 24 at 1 p.m. Tickets can be purchased at www.brownpapertickets.com/event/458837.
Back