Bret Baier '92 Prepares New Book, Special Heart, for June Release
November 30, 2013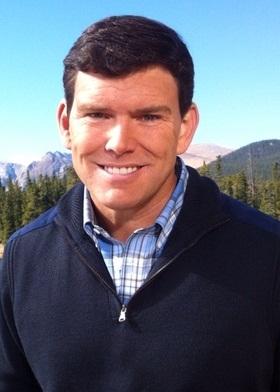 "Like every good Washington reporter, Fox News Channel's Bret Baier wrote a book," notes U.S. News & World Report's Nikki Schwab. "But the Special Report anchor eschewed the political thing, instead focusing his first book on his son Paul's journey. Paul, now six, was born with five major heart problems and has had to go through three surgeries, the most recent this September. He's doing great now."
"You know, this had to be my first book," says Baier, a 1992 graduate of DePauw University. "Because it's been my life -- for all of the covering politics and the lights and cameras of the studios that I go through day to day -- my life has been a lot of beeps and buzzes in Children's National Medical Center."
The book, Special Heart: A Journey of Faith, Hope, Courage & Love, will be published in June. All proceeds will be donated to pediatric heart research.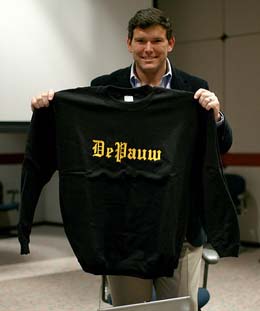 "There's a lot of humor in the book," Baier notes. "There's a lot of me getting to Washington, meeting my wife and then this journey that we went on...having our first child and finding out, basically, a day, 12 hours, after he was born, that he had this rare heart disease."
An English (composition) and political science double major at DePauw, Baier captained the Tiger golf team. He adds, "I consider it a book you could read at the beach and heading into Father's Day I think it will be the perfect summer book."
Read more here.
Bret Baier returned to DePauw for Old Gold on October 12 and spoke as part of the Timothy and Sharon Ubben Lecture Series. The talk is summarized here; a video montage is embedded below.
Back