Article Examining Duck Dynasty Controversy Quotes Media Studies Prof. Jeff McCall '76
December 20, 2013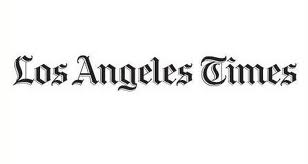 "A&E's Duck Dynasty is not just the most popular reality show on cable TV. It's a rallying point for middle America, proof that down-home folks from the backcountry can make good and become mega-stars," writes Scott Collins in today's Los Angeles Times. "And now it's become the latest battleground in America's culture wars."
The article examines the fallout that followed controversial comments the show's star and patriarch, Phil Robertson, made in a magazine interview. The network has since suspended Robertson.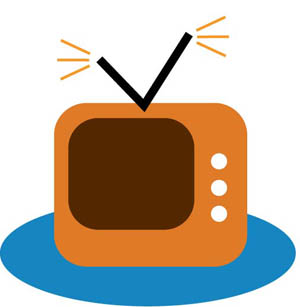 Collins observes that "the particular problem for the TV industry is that it's trying to profit off the same cultural tensions it's exploiting ... The reality programming trend in recent years has made stars out of everyone from bakers to pawnbrokers to catfish-wranglers. That these 'authentic' people have opinions and values that don't always jibe with those of the media elite in New York and Los Angeles isn't necessarily surprising."
Jeffrey M. McCall, professor of communication at DePauw University, tells the Times, "Channels like A&E program 'regular' people mostly to make curiosities out of them. The programmers want to manage every aspect of their 'reality' commodities, but that isn't really possible. If A&E wants the Robertsons to make money for the channel by being authentic, then at some point A&E has to accept that reality stars will be real human beings." The professor adds, "If A&E didn't like the Robertsons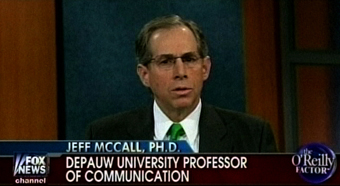 as they are, then why did they give them a weekly platform?"
You'll find the complete article -- "Duck Dynasty backlash spotlights an uneasy reality in TV industry" -- at the newspaper's website.
Jeff McCall is a 1976 graduate of DePauw and author of the book Viewer Discretion Advised: Taking Control of Mass Media Influences. Dr. McCall has been quoted in more than 100 newspapers in articles examining media matters and wrote a recent newspaper op-ed on the state of network TV news.
Source: Los Angeles Times
Back