AP Column on Super Bowl Media Cites Prof. Jeff McCall '76
January 25, 2014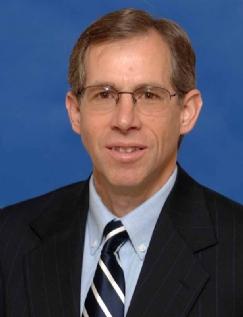 "The NFL is a powerful force in our nation's cultural landscape precisely because it has done such an excellent job in monitoring and managing its image," Jeff McCall, professor of communication at DePauw University, tells the Associated Press.
Dr. McCall is quoted today in an internationally distributed column examining media coverage of Denver Broncos quarterback Peyton Manning and Seattles Seahawks cornerback Richard Sherman. AP's Paul Newberry writes, "There's no better headlines: Good vs. evil. Humble vs. loudmouthed. The well-groomed quarterback vs. the cornerback with dreads. And, lurking just beneath the surface, the undeniable racial overtones. We all love an enticing matchup -- it doesn't get much better than one of the greatest QBs in NFL history taking on the best pass defender in the league with a title on the line -- and inevitably will take sides. But Manning and Sherman are both worth celebrating.
According to Professor McCall, "The NFL's marketing strategy is to keep the audience focused primarily on the game and the teams, and then allow the personalities of players and coaches to shine within that framework. This allows the game to stay popular even when charismatic players come and go."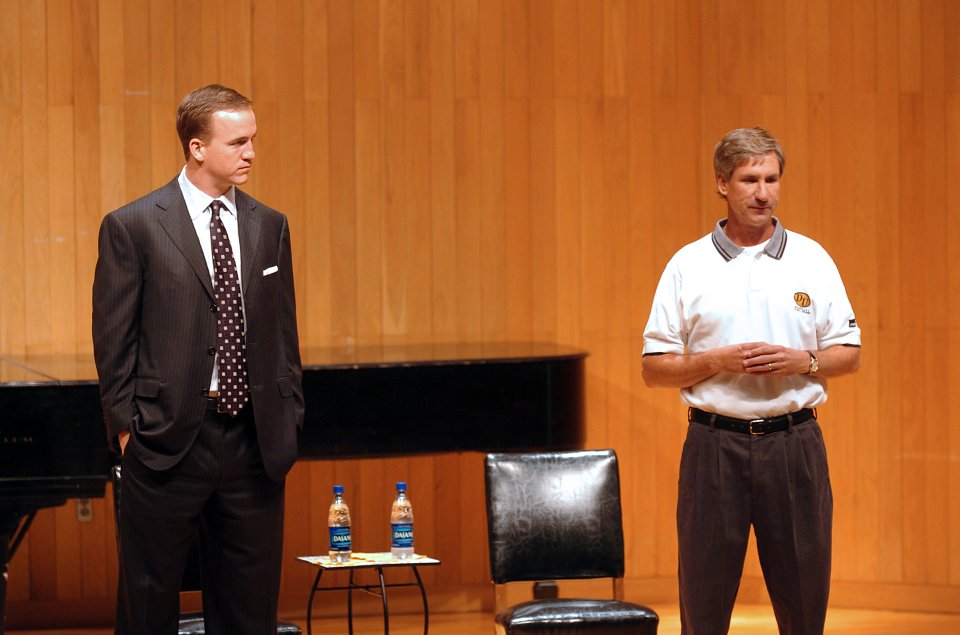 Access the complete text by clicking here. (photo at left: Peyton Manning with DePauw head football coach Bill Lynch before Manning's October 26, 2004 Ubben Lecture)
Jeffrey M. McCall, who authored the book Viewer Discretion Advised: Taking Control of Mass Media Influences, is a 1976 graduate of the University and faculty adviser to DePauw's student radio station, WGRE. A former journalist, McCall has been quoted in more than 100 newspapers in articles examining media matters, including a recent story in the Los Angeles Times. He also authored a newspaper op-ed on "the cultural responsibility of the media industry to provide leadership." Read more here.
Source: Associated Press
Back