Sarah Carlson '08 Named National Teacher Fellow
February 1, 2014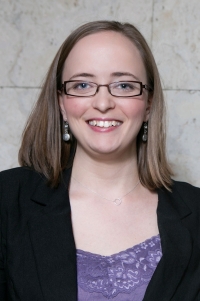 Sarah Carlson, a physics teacher at Brighton High School in Salt Lake City and 2008 graduate of DePauw University, "is one of 13 educators nationwide to be chosen to represent Utah in the National Teacher Fellows Program with the Hope Street Group," according to an announcement. "She and other Teacher Fellows will share ideas, focus on teacher effectiveness and advocate for education policy changes on a national platform."
Carlson, who was was a physics major and Science Research Fellow at DePauw, says, "Teachers are in the trenches day in, day out; even when we're not teaching, we're thinking about teaching or thinking of ways to inspire our students. That firsthand knowledge is invaluable and necessary for improving our students' education experiences."

Teacher Fellows "are expected to spend 15-20 hours a month meeting with local, state and federal policymakers, presenting teacher-generated solutions, exploring reform efforts and serving as local spokespeople for teachers' ideas and perspectives, according to the Hope Street Group, a non-profit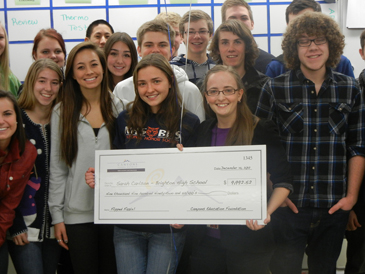 organization that focuses on national issues like education."

Read more here.
Carlson's use of "flipped" classrooms was featured last year in a report by Salt Lake City CBS affiliate KUTV, noted in this summary. She previously received a Canyons School District Education Foundation Innovation Grant for about $10,000 to acquire iPads and other software to enhance her classroom and also received a grant for $5,800 from Nu Skin for her work with Brighton FIRST Robotics.
Back