Indy Star Features Author & Prof. Cathy Day '91
February 10, 2014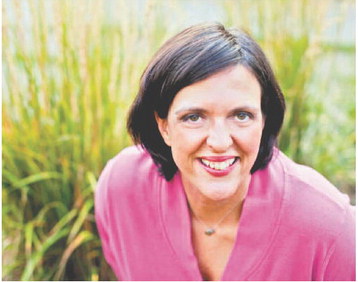 "Indiana runs through Muncie author Cathy Day's books," begins an Indianapolis Star feature. "Born in Peru, she started writing her first novel, The Circus in Winter, as her senior thesis at DePauw University." The profile, written by Shari Rudavsky, notes that a musical version of Day's Circus will be staged by Connecticut's Goodspeed Musicals this fall.
Recalling the genesis of the book, Day tells the Star, "We had to write an undergraduate thesis at DePauw, and I didn't know what to write about. One of my teachers said, 'You're from that weird circus town; why don't you write about it?' I said, 'God no, I hate that place.' Circus started as my senior project in college; I worked on it in graduate school and as I started my teaching career. It took me 12 years."
A Ball State theatre class adapted the book for the stage. Seeing the result "was a little like being in the room as other people experience your work," says Day, who was an English (composition) major at DePauw. "When you're a writer, you write a book and people go off and read it, and you're not physically present when they're experiencing it. When you give a reading, you get to experience people experiencing the work,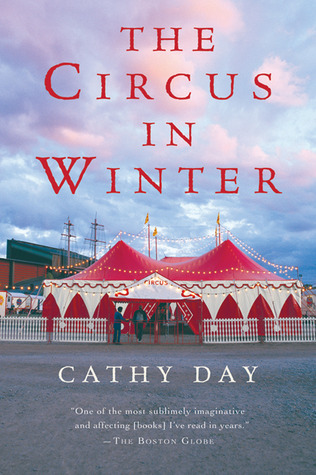 which is kind of a weird thing for a writer."
Read more at IndyStar.com.
Cathy Day, a 1991 DePauw graduate, is associate professor of creative writing at Ball State University. The Circus in Winter was one of three finalists for the Story Prize. It also appeared on several year-end "best of 2004" lists.
In 2008, Day published Comeback Season: How I Learned to Play the Game of Love. The Pittsburgh Post-Gazette called the book "a refreshingly strange amalgam of sports saga and coming-of-middle-age memoir."
Day has been the recipient of a Tennessee Williams Scholarship from the Sewanee Writers' Conference, a Bush Artist Fellowship, a New Jersey Arts Council Grant, and other university research grants. She's previously held teaching positions at Minnesota State University-Mankato, The College of New Jersey and the University of Pittsburgh.
Back