Arizona Bill "Will Force Companies to Rethink Expansion Plans": Prof. Mark Tatge
February 26, 2014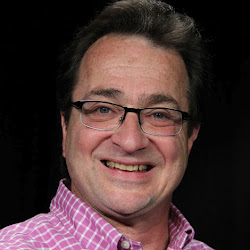 A Christian Science Monitor article on an Arizona bill that would allow the use of religious beliefs as a basis for refusing service to gays and others includes analysis from Mark Tatge, Eugene S. Pulliam Distinguished Visiting Professor of Journalism at DePauw University.
"This legislation has already hurt Arizona and it will continue to harm the state should it become law," says Tatge, former Midwest bureau chief for Forbes magazine and author of The New York Times Reader: Business and Economics. "Basic economics play the biggest role in a corporation's relocation decision. But corporate image plays a role, too," he adds. "Companies, particularly those that offer partner benefits, don't want to be in the situation of discriminating in one state and pursuing an agenda of anti-discrimination in others. It is hypocritical, but it also opens a litany of legal issues. I predict this bill will force companies to rethink expansion plans should it become law," the professor tells the publication.

Access the full piece at the Monitor's website.
Mark W. Tatge has also been an investigative reporter at the Cleveland Plain Dealer's statehouse bureau, and held positions with the Wall Street Journal, Dallas Morning News and Denver Post. He was quoted in a story on Katie Couric's move to Yahoo! in November.
Source: Christian Science Monitor
Back