Mary Smith '03 Promoted to Director at SmithBucklin
June 6, 2014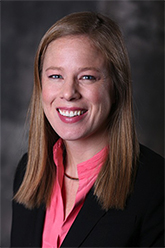 Mary Smith, a 2003 graduate of DePauw University, has been promoted to director, event services at SmithBucklin. Smith joined the firm, the world's largest association management company, in 2003 as an associate.
"Mary's strong team leadership and her analytical approach to solving challenges are a few of the many attributes she brings to our event services executive team," notes the company. "Mary exemplifies a strong commitment to client stewardship and customer service -- making her a critical member of the Assisted Living Federation of America (ALFA), International Carwash Association and Forum 400 teams. Mary recently secured a three-year agreement with ALFA for event and sales services in tradeshow management, sponsorship and advertising sales. Previously, Mary played an instrumental role working on the co-location and collaboration efforts for the Independent Oracle User Group's (IOUG) COLLABORATE event, and in designing the revenue sharing model amongst the separate Oracle communities (IOUG being one), as well as managing the engagement design for how to effectively execute a tradeshow with three separate management companies. All of this is in addition to her excellent communication, project management, event knowledge and client management skills -- which help drive growth for our client organizations and SmithBucklin."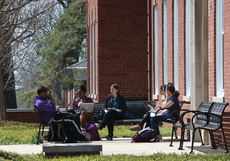 Mary Murrill Smith majored in economics and Spanish at DePauw and earned an M.B.A. in leadership/change management from DePaul University's Kellstadt Graduate School of Business.
Visit SmithBucklin online.
Also available is this previous story.
Back