Congress Must Learn Lessons from VA Scandal, Writes Lee Hamilton '52
July 1, 2014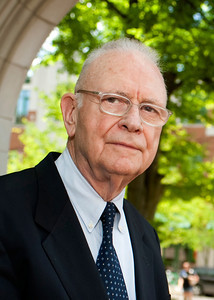 The scandal involving Veterans Administration hospitals has the attention of many Americans, including Lee Hamilton, the former congressman and 1952 graduate of DePauw University. "The irony is that this need not have happened -- not with the VA, nor with the IRS or FEMA, nor any of the other cases in recent years where the federal bureaucracy proved to be dysfunctional and Congress rushed in with a half-baked fix," Hamilton writes in an opinion column. "Mostly what is needed is for Congress to do its job properly in the first place."
The Democrat who served 34 years in the U.S. House of Representatives continues, "This means exercising its oversight responsibilities and catching problems before they mushroom. Diligent oversight can repair unresponsive bureaucracies, expose misconduct and help agencies and departments become more effective. A lot of federal employees are doing good work, including at the VA; Congress needs to encourage that work while ridding the government of shoddy practices."
Congress must do a better job of tracking the VA's performance, Hamilton maintains, and "must also get serious about reforming the federal bureaucracy. It needs to be careful not to indulge in bureaucrat-bashing, but federal managers do need more flexibility with personnel systems than they currently enjoy. Federal employees deserve to feel they're being listened to, respected and treated fairly, but management also must have flexibility to hire and fire, and to handle personnel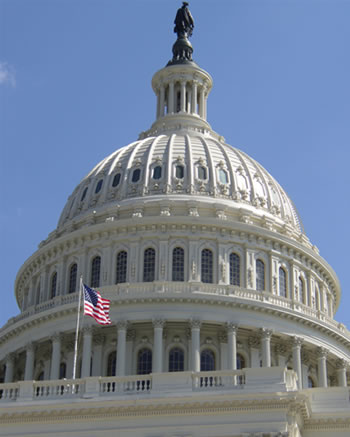 problems proactively. Congress also has to insist that these agencies are training, recruiting and retaining the necessary talent."
According to Hamilton, "This may be an argument for thoroughgoing administrative reform, but it is also a fact Congress can't ignore: If it wants federal agencies to work better, it has to work tirelessly to understand problems and address them before they explode. Does the agency have adequate resources? How can it control bloat and tighten the gap between the people at the top and people on the front line? Are there problems that need addressing right now? Congress cannot eliminate politics from this oversight process, but politics should not drive the whole oversight enterprise."
He concludes, "The point is that many failures of the federal bureaucracy can be avoided with robust congressional oversight. It's a crucial part of improving the performance of government, and Congress has a duty to get ahead of problems, not lag constantly behind. Unless it's willing to accept its responsibility for diligent oversight, the next scandal is only a matter of time."
You'll find the complete essay at the website of the Appeal-Democrat of Marysville, California.
Lee H. Hamilton is now director of the Center on Congress at Indiana University. He has remained active following his retirement from Congress, serving as vice chair of the 9/11 Commission and Iraq Study Group. The
man called "Mr. Integrity" by Newsweek is the author of Strengthening Congress; How Congress Works and Why You Should Care; and A Creative Tension: The Foreign Policy Roles of the President and Congress. (above photo shows Hamilton meeting with student reporters at DePauw)
A history major and basketball standout as an undergraduate, Hamilton has been a frequent visitor to DePauw over the years and delivered an Ubben Lecture on March 15, 2011.
Back