Mike Howland '02 Named Director of Basketball Operations at Missouri State U
August 1, 2014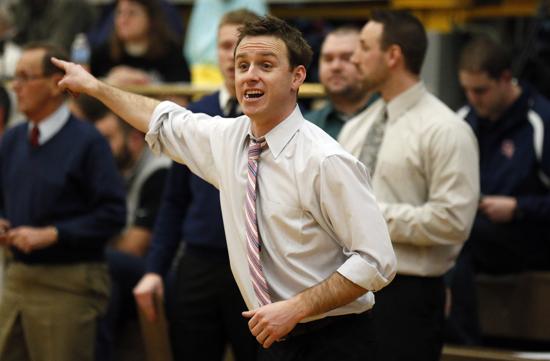 Mike Howland, a 2002 graduate of DePauw University, has been appointed director of basketball operations at Missouri State University. He comes to MSU from Saint Viator High School in Arlington Heights, Illinois, where he served as the varsity basketball coach for the last three years, leading his teams to a combined 69-19 record with three regional titles and three 20-win seasons.
"I am extremely thankful to Coach (Paul) Lusk for giving me the opportunity to join the basketball staff here at Missouri State," says Howland. "My wife, Shannon, and I couldn't be more excited to join the Bears family. I believe that Coach Lusk and his staff are building something special, and I'm excited to jump right in and get to work."
Howland earned IBCA District 4 Coach of the Year honors in each of his three seasons at Saint Viator while garnering East Suburban Catholic Conference Coach of the Year laurels in 2012.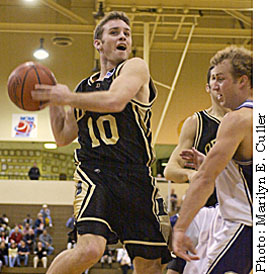 A basketball standout at DePauw, where he majored in history, Howland "Howland was a four-year starter and helped lead his squad to the NCAA Division III Elite Eight in 2002," notes an announcement. "He earned NABC All-America honors in 2002 as well as SCAC Player of the Year ... (Howland also) built the AAU Chicago Lockdown 14U-16U program from the ground up, helping accumulate a 115-13 record and top 25 national ranking in 2013."
Lusk notes, "Mike has been a very good high school coach as well as starting and operating a very successful AAU program. He has great energy, he's well organized, and he will make a great fit for our program."
Read more here.
Back