Prof. David Gellman to Speak as Part of Iowa's 'Authors for History' Series
August 19, 2014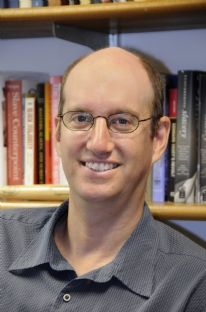 David N. Gell­man, professor of history at DePauw University, is among the roster of guests announced for the 2014-15 "Authors for History" series at Salisbury House in Des Moines, Iowa. Dr. Gellman will discuss his book Emancipating New York: The Politics of Slavery and Freedom, 1777-1827 on April 23, 2015, notes the Des Moines Register.
Access the item at the newspaper's website.
Published in 2006 by Louisiana State University Press, Emancipating New York was billed as "the first on its subject."
"Emancipating New York tells the story of how the largest slave state in the North came -- fitfully, ambivalently, but finally -- to abolish slavery," noted Walter Johnson, editor of The Chattel Principle: Internal Slave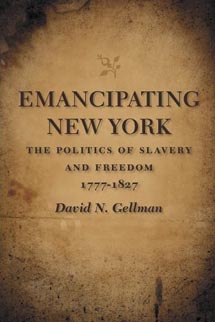 Trades in the Americas. Johnson wrote that Professor Gellman's book "moves seamlessly between political history and cultural analysis as it weaves together the histories of black and white New Yorkers in the struggle to decide where the line between slavery and freedom would be drawn. The book is deeply researched, boldly argued, and beautifully written: it deserves the widest possible readership."
Read more here.
David Gellman is co-author of American Odysseys: A History of Colonial North America, and co-edited Jim Crow New York: A Documentary History of Race and Citizenship, 1777-1877, which was listed as one of 2004's "Outstanding Academic Titles" by Choice: Current Reviews for Academic Libraries. He also contributed to Bruce Springsteen, Cultural Studies, and the Runaway American Dream and Bruce Springsteen and the American Soul: Essays on the Songs and Influence of a Cultural Icon.
Back