Mark Emkes '75 Joins CCA Board of Directors
August 16, 2014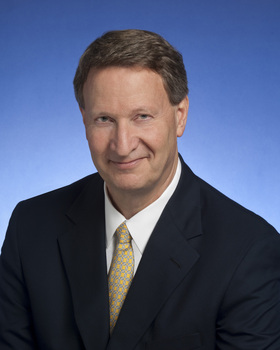 Mark Emkes, a 1975 graduate of DePauw University, has been appointed an independent member of the board of directors of CCA (Corrections Corporation of America) (NYSE: CXW), America's largest owner of partnership correctional and detention facilities.
An economics major at DePauw, after graduation Emkes joined Firestone Tire and Rubber Company, rising to the positions of president of Bridgestone Firestone Latin America; chairman, CEO and president of Bridgestone Firestone North American Tire, LLC; and chairman and CEO of Bridgestone Americas Holdings, Inc. After retiring from Bridgestone Firestone, he served as Commissioner of Finance and Administration for the State of Tennessee.
"Mark brings significant experience in leading a large international manufacturing, distribution and sales company as well as unique experience having served a period of time in state government," says board chair John Ferguson. "We believe his experience, knowledge and leadership will be an asset in overseeing management's initiatives and will benefit our organization for years to come."

Emkes was the 2011 recipient of the Jennings A. Jones Champion of Free Enterprise Award and in October 2012 was inducted into the Nashville Business Hall of Fame.
Committed to community service, Mark Emkes has served as president of the Middle Tennessee Council of the Boy Scouts of America, on the board of directors of the Community Foundation of Middle Tennessee, and on the advisory board of Habitat for Humanity, Nashville Chapter.
Read more here.
Back