Prof. Clarissa Peterson to Speak at Women's Empowerment Luncheon in Cincinnati
July 7, 2018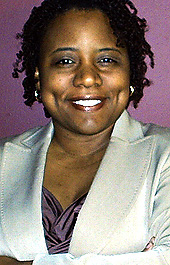 Clarissa L. Peterson, professor of political science and director of Africana Studies at DePauw University, will be a presenter at the "I'm Every Woman" Women's Empowerment Luncheon in Cincinnati. The event will take place on Saturday, July 21, at the Wyoming Civic Center.
The event, which is presented by Rising Stars of America, is designed to celebrate""the power of women and sisterhood," notes WCPO-TV. Littisha Bates, an associate professor of sociology at the University of Cincinnati, will be the luncheon's keynote speaker. Dr. Peterson will participate in "a panel discussion where the participating women will talk about how they have tackled the challenges they have faced in life."
Read more at the station's website.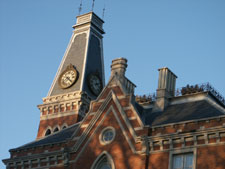 Peterson was the recipient of the 2016 Anna Julian Cooper Teacher of the Year Award. Presented by the National Conference of Black Political Scientists (NCOBPS), the honor recognized the professor for her "track record of leadership, mentoring, and excellence in the classroom and beyond."
Learn about Professor Peterson in this feature.
Back