Prof. Gary Lemon's Savvy Investing Among 'Best Investing & Finance Books': US News & World Report
August 9, 2018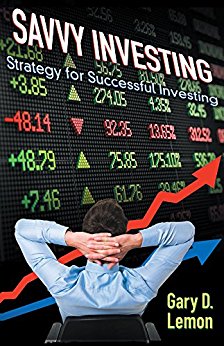 Today is "National Book Lovers Day," and an article from U.S. News & World Report offers a rundown of "the best investing and finance books ... (that) can keep paying dividends for years." The 14 titles include Savvy Investing: Strategy for Successful Investing by Gary D. Lemon, professor of economics and management at DePauw University.
"Do you want to take ownership of your financial future while avoiding common investing pitfalls?," asks the publication's Coryanne Hicks. Then, this is the investing book for you, says Jeff Gropp, a professor of economics and management at DePauw University in Indiana. While intended for individual investors (including those of modest means), Gropp report that "even some investing pros could benefit from [Lemon's] straightforward advice" on everything from investing and college savings to Social Security."
Other titles on the list include books authored by Michael Lewis, Peter Lynch and Benjamin Graham.
Read more here.

Dr. Lemon's book was published in 2017. He's been a member of the DePauw faculty since 1976, and earned his bachelor's, master's and doctoral degrees in economics at the University of Kansas.
Jeffrey M. Gropp is the author of Teaching Classical Liberalism in the Liberal Arts and was previously cited in another U.S. News article. Learn more about the professor here.
Source: U.S. News & World Report
Back