Senior J.C. Pankratz is National Finalist in Playwriting Contest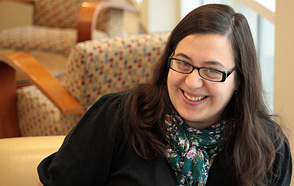 March 5, 2012
DePauw University senior J.C. Pankratz is one of four national finalists for the John Cauble Award for Outstanding Short Play. The Cauble Award recognizes one or more outstanding scripts each year for presentation at the Kennedy Center American College Theater National Festival. The Cauble Award, presented as part of the Michael Kanin Playwriting Awards Program, seeks to bring recognition to the area of student-written short plays and to encourage young writers to develop the short play form in preparation for the playwriting profession.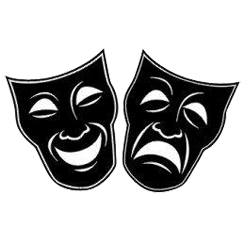 As a finalist, Pankratz receives a membership in both the Dramatists Guild of America and the Playwrights Center of Minneapolis, and an invitation to be in residence at the Kennedy Center during the national festival, April 17-21, at the Center's expense. In addition, her play, Honest to God, will be showcased during the festival with a cast of professional actors and a director from the Washington D.C. community.
The John Cauble Award will be announced and presented on Saturday afternoon, April 21 in the Kennedy Center Family Theater.
Learn more about Joan Catherine " J.C." Pankratz, who is an English (writing) major and women's studies minor at DePauw, in this recent feature article.
Back