Student-Led Community Service Program Begins 21st Season
September 10, 2012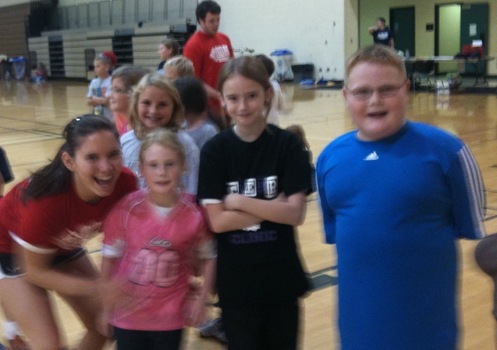 A community service program administered by DePauw University students, Sports Night, begins its twenty-first season this week. It "continues to provide the youth of Putnam County an opportunity to participate in sports-related activities with DePauw University volunteers," notes an article in the Banner-Graphic.
"Kicking off for the year on Friday, Sept. 14, the program aims to offer participating children a safe, fun environment for athletic activity while teaching the values of being a team player. Sports Night is free to all Putnam County children between first and fifth grade, occurring monthly on Friday evenings from 5:30-7:30 p.m. in the Lilly Athletic Center Auxiliary Gymnasium when DePauw classes are in session."
Access the item at the newspaper's website, and learn more about Sports Night by emailing DePauw senior Derek Davis.
Back