Katie Kraska '13 Will Study Wildlife Conservation in Indonesia as Fulbright Scholar
April 5, 2013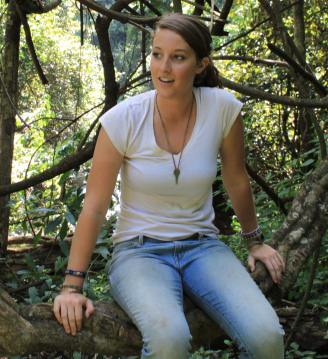 DePauw University senior Katlin "Katie" V. Kraska is the recipient of a Fulbright U.S. Student scholarship and will use the award to conduct research and study in Indonesia during the 2013-14 academic year.
A double major in biology and art history, Kraska will work in Ujung Kulon National Park, which she describes as "the last wild habitat for endemic wildlife species such as the Javan Rhino." Her Fulbright project "focuses on giving tangible benefits to local communities surrounding the park for conservation efforts in the form of tourism revenue."
Sponsored by the U.S. Department of State, the Fulbright U.S. Student Program is the largest American international exchange program offering opportunities for students and young professionals to undertake international graduate study, advanced research, university teaching, and teaching in elementary and secondary schools worldwide. Fulbright student grants aim to increase mutual understanding among nations through educational and cultural exchange while serving as a catalyst for long-term leadership development.
"My project will investigate ways to manage land that concurrently supports viable wildlife populations and benefits the surrounding local communities," Katie Kraska wrote in her application for the Fulbright award. "I will focus on Indonesia's growing tourism industry as a tool to achieve this goal.Last year the tourism industry

in Indonesia rose by 10%. Arguably the most biodiverse country on earth, Indonesia's archipelago of islands harbor charismatic megafauna species -- such as the orangutan, Sumatran Rhino, sun bear, tiger -- and natural environmental features making it attractive to tourism. However, most of these species are classified by the International Union for Conservation of Nature as endangered due to human impact of environmental degradation, poaching, exotic pet trade, and habitat encroachment and loss. In other words, the tourism industry is growing while what it depends on is shrinking, both at a very rapid rate."
Kraska notes, "Human development plans tend to overlook the impact that construction and agriculture have on the natural environment. My aim is to investigate tourism as a way to make the natural habitats that wildlife need profitable to people."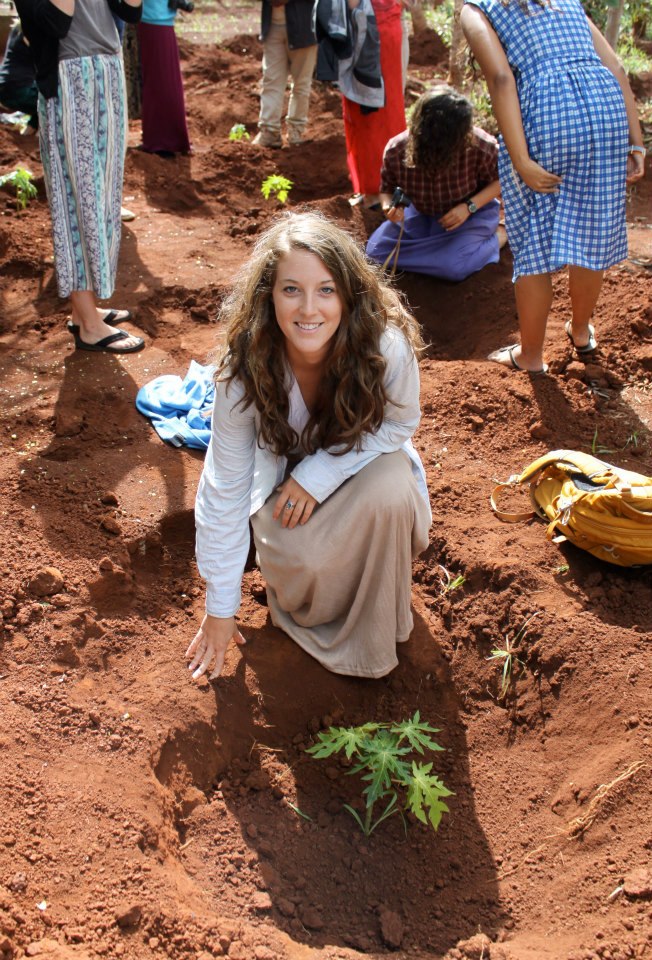 The senior spent four months in Kenya and Tanzania with the School for Field Studies Wildlife Management and Political Policy Program, and worked as a manatee summer research intern with the Florida Fish and Wildlife Conservation Commission. In Indonesia, Kraska will work under the direction of Krishna Pribadi, a professor at the School of Architecture, Planning, and Policy Development at the Institut Teknologi Bandung.
"My career path has come into focus over the past three years, and the research and resulting solutions that I will investigate in Indonesia will bridge my academic interests into real world application," she writes. "My graduate studies, hopefully at the Indiana University joint Environmental Science and Public Policy Program, will also be centered on understanding the relationship that local communities share with native wildlife. I believe that understanding and utilizing this relationship, through participatory action and local knowledge, is vital for sustainable wildlife conservation."
Her application concluded, "I will always feel responsible for the welfare of sentient beings. Having grounded experience in similar research, in equally foreign environments, I am confident in my abilities to generate, execute, and present meaningful research in a realistic time frame. In addition to these qualifications, I am able to build relationships with people. This sounds simple, but the importance of friendship and mutual understanding is essential not only for my research project but to make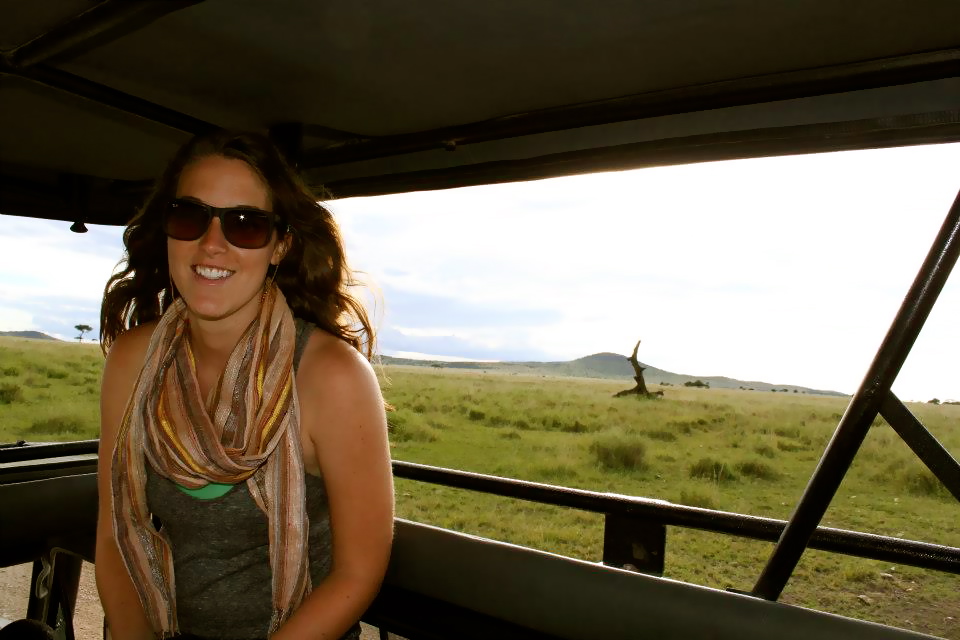 Bandung my temporary home. I have a strong desire for purpose and to love what I do. Previous experience and unwavering passion have led me to this potential opportunity to protect wildlife and empower local people in the Ujung Kulon area. My urgency in this pursuit cannot be overstated, because the species at stake, once lost, cannot be regained."
The Fulbright U.S. Student Program currently awards approximately 1,800 grants annually in all fields of study, and operates in approximately 155 countries worldwide. Fulbright full grants generally provide funding for round-trip travel, maintenance for one academic year, health and accident insurance and full or partial tuition. Since its inception in 1946, the Fulbright Program has provided about 310,000 participants, chosen for their leadership potential, with the opportunity to observe each others' political, economic and cultural institutions, exchange ideas, and embark on joint ventures of importance to the general welfare of the world's inhabitants.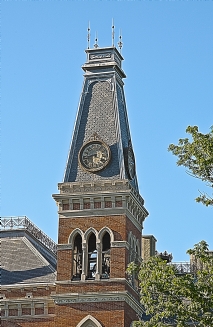 DePauw University is listed among the "Top Producers of Fulbright Awards for U.S. Students, 2012-13" in the Chronicle of Higher Education. DePauw was also cited as one of the USA's top producers of Fulbright Fellows in the publication's 2011, 2009, 2008, 2007 and 2006 listings.
See the names of DePauw's Fulbright recipients here or visit the University's Fulbright page.
DePauw students and alumni who are interested in applying for Fulbright Awards may contact David N. Gellman, associate professor of history, or Marion "Marnie" McInnes, professor of English and women's studies and director of nationally competitive scholarships.
Back