DePauw Team Advances to US Finals of Microsoft's Imagine Cup
April 17, 2013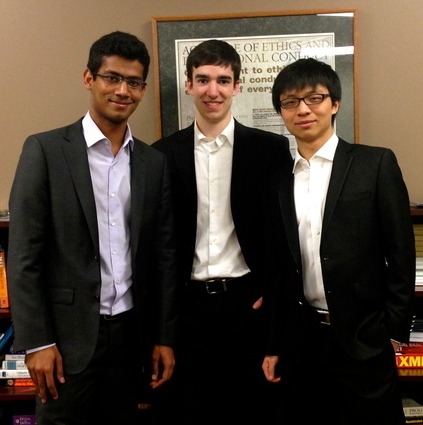 A team of DePauw University students is among 13 groups that have advanced to the 11th annual U.S. Imagine Cup finals. The Imagine Cup is Microsoft's premier student technology competition and honors student technology innovations that address the world's toughest problems.
The DePauw team, "DePauwsome", consists of senior Michael Osborn and sophomores Rajat Kumar and Tao Qian. Dave Berque, professor of computer science, serves as the team's faculty advisor. (top photo, l-r: Kumar, Osborn and Qian)
According to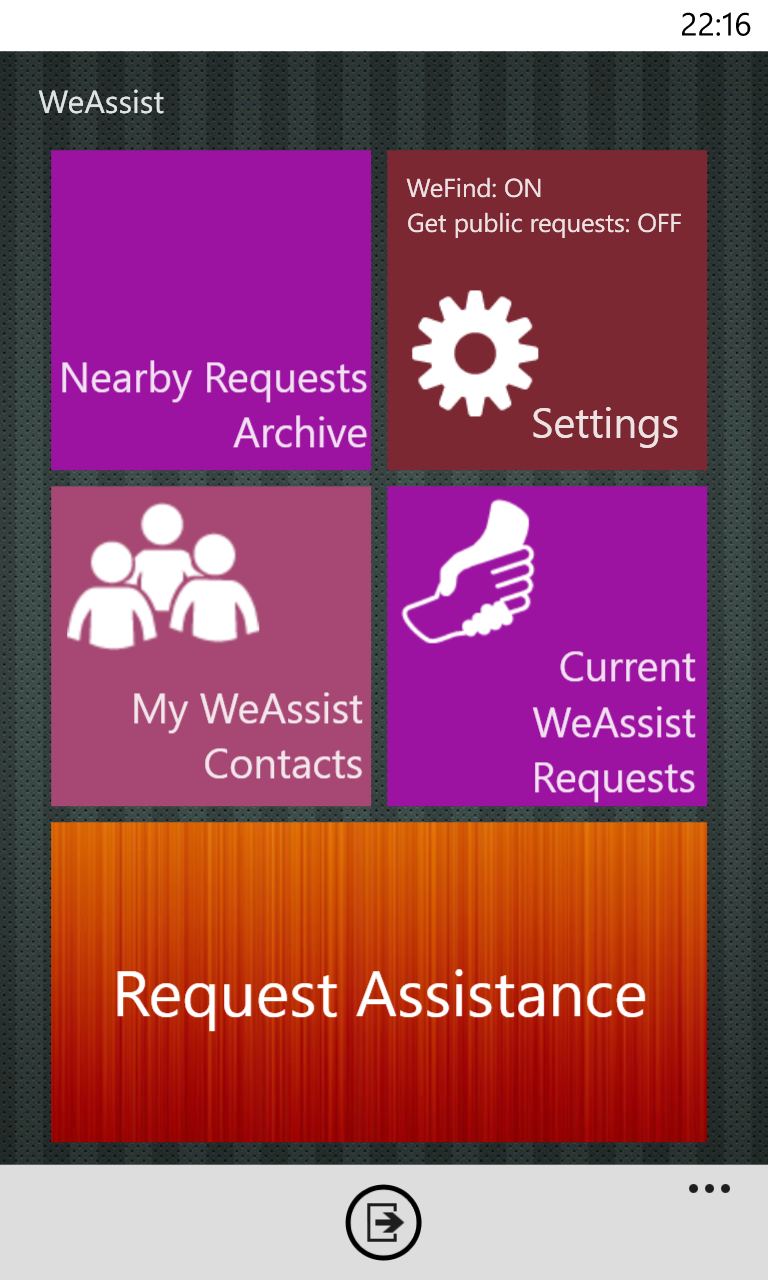 Microsoft, "The team developed a Windows Phone 8 app ("WeAssist") that allows a user to share their location and share a message in an emergency. WeAssist also has an optional location tracking service called WeFind, which runs in the background and uploads the user's location history to the cloud."
The DePauw team and ten others advance to the U.S. Finals Demo Day, which will take place on May 13 in Silicon Valley. One team will be selected to represent the U.S. at the worldwide finals in St. Petersburg, Russia, July 8-11, 2013.
Read more here.
In 2010, a team including a DePauw student finished first runner-up in software design in the Imagine Cup. In 2009, a group of DePauw students became the first all-female team to advance to the finals of the competition.
Back