National Basketball Champs from DePauw Headed to White House
June 13, 2013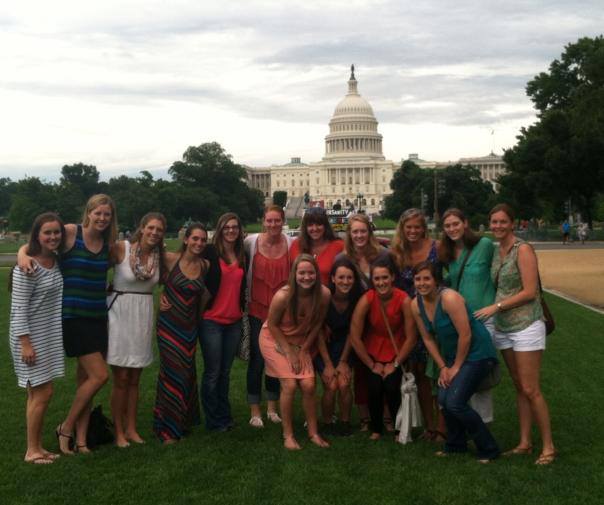 DePauw University's national championship women's basketball team is headed to Washington, D.C., where the student-athletes and their coach, Kris Huffman, will attend a ceremony at the White House tomorrow in honor of the Indiana Fever, who will be honored for winning the WNBA championship.
President Barack Obama is expected to attend the 2:45 p.m event in the East Room, which will be webcast here.
Members of the group began arriving in the nation's capital this afternoon, when the photo at the top of this summary was taken.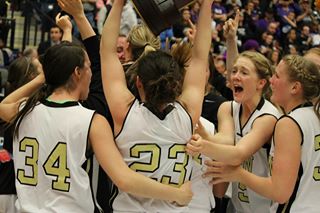 The Tigers were a perfect 34-0 this season and Huffman won three national "Coach of the Year" awards. DePauw, which also took the national title in 2007, sealed the historic season on March 16 with a 69-51 victory over Wisconsin-Whitewater in the NCAA Division III national championship game, becoming the only team in Division III women's basketball history to win 34 games in a season.
Back