Three-Time Presidential Candidate Ron Paul to Discuss NSA Surveillance and Personal Liberties in Sept. 10 Ubben Lecture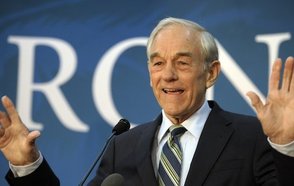 July 25, 2013
"Thomas Jefferson lives. He's Ron Paul," declared presidential biographer and author Doug Wead. On Tuesday, September 10, Dr. Paul -- a three-time presidential candidate and former congressman -- will come to the campus to deliver a Timothy and Sharon Ubben Lecture, "Our Lives, Your Liberty & America's Future." The speech will begin at 7:30 p.m. in Kresge Auditorium, located within DePauw's Green Center for the Performing Arts (605 S. College Avenue). As with all Ubben Lectures, the event is presented free of admission charge and the public is invited.
"There is but one special interest that we should be working for, and that would solve just about all of our problems, and that is our liberty," according to Ron Paul. Among the issues he'll address in his Ubben Lecture: This summer's disclosures that the United States National Security Agency has been operating a clandestine mass electronic surveillance data mining program since 2007. "The government does not need to know more about what we are doing," according to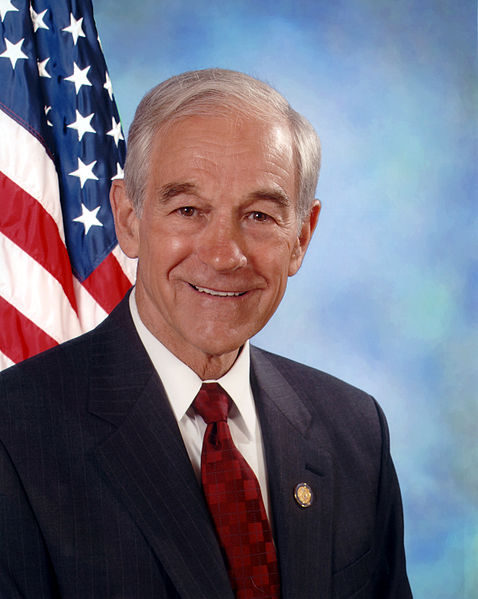 Dr. Paul. "We need to know more about what the government is doing."
Ron Paul remains a consistent voice for limited constitutional government, low taxes, free markets, and a return to sound monetary policies based on commodity-backed currency. He is known among both his colleagues in Congress and his constituents for his consistent voting record in the House of Representatives: Dr. Paul never voted for legislation unless the proposed measure was expressly authorized by the Constitution. In the words of former Treasury Secretary William Simon, Dr. Paul was the "one exception to the Gang of 535" on Capitol Hill.
In September 2011, TIME's Alex Altman wrote that Paul "has a coherent worldview: that individual liberty is the highest American ideal and a free-market economy its foundation. Paper money is a mirage predicated on trust in a government that can't be trusted. Fealty to the Constitution means accepting the parts of it you might not like, whether it's your neighbor's right to shoot heroin or gamble away his paycheck. 'You can take your life and be very productive, or you can be destructive,' Paul says, 'but you can't meddle in other people's lives.' "
Born in a suburb of Pittsburgh in 1935, Paul is a graduate of Gettysburg
College and the Duke University School of Medicine. He served as a flight surgeon in the U.S. Air Force from 1963 to 1968, then worked as an obstetrician-gynecologist from the 1960s to the 1980s, delivering more than 4,000 babies. He served three terms covering 23 years in the U.S. House of Representatives (1976-77, 1979-85 and 1997-2013) and became the first congressman in history to serve concurrently with a child in the Senate when his son Rand Paul was elected to the U.S. Senate from Kentucky in 2010. He was the Libertarian Party candidate for president and sought the Republican nomination for the White House in 2008 and 2012.
As Salon reported in 2011, "In almost every survey and activist straw poll, Paul draws big numbers from voters between the ages of 18 and 29 ... Paul, of course, is one of the only presidential candidates in contemporary American history in either party to overtly question our nation's invade-bomb-and-occupy first, ask-questions later doctrine and to admit what the Central Intelligence Agency acknowledges: namely, that our military actions can result in anti-Americanism fervor and terrorist blowback."
As Dr. Paul told ABC News in 2011, "Young people are more open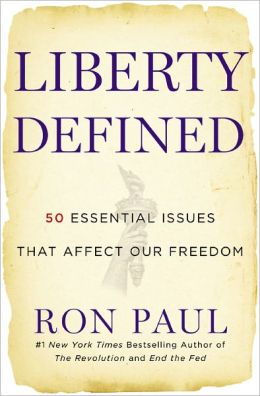 to consistency and principle."
Ron Paul is the author of several books, including Challenge to Liberty; The Case for Gold; and A Republic, If You Can Keep It. He has been a distinguished counselor to the Ludwig von Mises Institute, and is widely quoted by scholars and writers in the fields of monetary policy, banking, and political economy. He has received many awards and honors during his career in Congress, from organizations such as the National Taxpayers Union, Citizens Against Government Waste, and the Council for a Competitive Economy. As announced last week, the new Ron Paul Channel will launch later this summer.
Established in 1986 through the generous support of 1958 DePauw graduates Timothy H. and Sharon Williams Ubben, the Ubben Lecture Series was designed to "bring the world to Greencastle."
Previous Ubben Lecturers have included Mikhail Gorbachev, Margaret Thatcher, Benazir Bhutto, Tony Blair, Jane Goodall, Ross Perot, Shimon Peres, Elie Wiesel, General Colin Powell, John Major, Barbara Bush, Spike Lee, Naomi Wolf, Mike Krzyzewski, Ambassador L. Paul Bremer, Mitch Albom, Peyton Manning, General Wesley Clark, George Will, Andrew Young, Lee Hamilton '52, Bob Woodward, Willy Brandt, Gwen Ifill, Oscar Arias, Paul Volcker, Karl Rove, Howard Dean,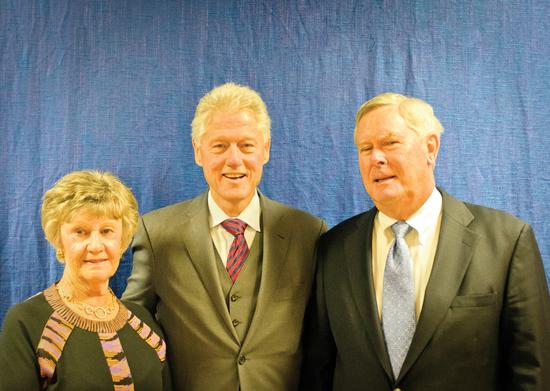 Doris Kearns Goodwin, Leymah Gbowee, Rebecca Skloot, Ralph Nader, Ferid Murad '58, Harry Belafonte, David Gergen, David McCullough, Carl Bernstein, Todd Rundgren, Jane Pauley, Bill Bradley, Julian Bond, Jimmy Wales, Nicholas Carr, Jason Reitman, Candy Crowley, Jim Alling '83, Paul Tsongas and many others. (photo: Sharon and Tim Ubben with Bill Clinton; November 18, 2011)
To view a complete roster of Ubben Lecturers -- which includes links to video clips and news stories -- click here. Video montages of many events are available on YouTube.
Back