DePauw Panhellenic Council Receives Top Award
August 12, 2013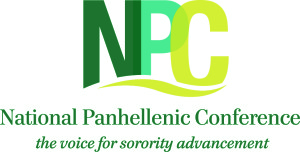 The National Panhellenic Conference (NPC), one of the nation's largest advocacy organizations for women, is recognizing College Panhellenic organizations at 33 colleges and universities across the country, including the group at DePauw University. The DePauw chapter is the recipient of a College Panhellenic Achievement Award, one of 19 groups so honored. NPC, one of the nation's largest organizations advocating for women, is the umbrella group for 26 national and international sororities present on more than 600 college campuses.
College Panhellenics, which are cooperatives composed of all sororities on a campus, are scored on seven criteria, including those of value to college campuses such as academics, programming and community relations. The NPC has recognized student-managed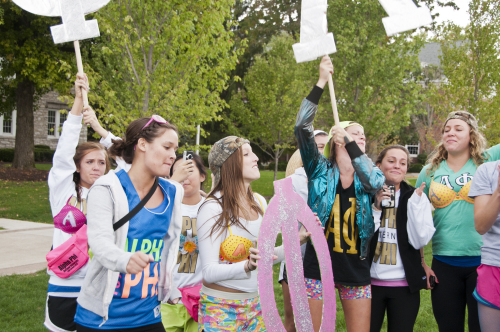 College Panhellenics with awards of excellence and achievement for more than 50 years. Only the top scoring groups are recognized with this honor for either excellence or achievement.
"NPC received scores of nominations to recognize the outstanding work and achievements of undergraduate sorority women who are working together," says Nicki Meneley, executive director of the conference. "These awards are given to those who are following the exemplary standards set for Panhellenic women."
Learn more at NPC's website.
Back