Campus Prepares for the Arrival of 677 New Students
August 18, 2013
Watch Opening Convocation Webcast
DePauw University will welcome one of the most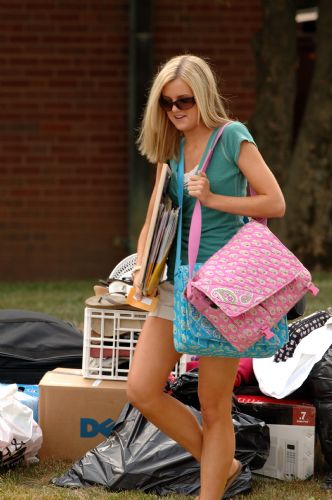 academically gifted and diverse classes in its history this Saturday, August 24, when the 677 members of the Class of 2017 arrive with their families.
"We've spent the summer preparing for this large group, and we're ready and excited to greet them," says Cindy Babington, vice president for student life and dean of students.
The 677 new students were selected from over 5,200 applications for admission. DePauw received applications from 47 of the United States and 38 foreign countries. Half of the incoming freshmen ranked in the top 10% of their high school class; 83% ranked in the top 25%. A total of 357 new students never received a grade below "B" throughout their high school career.
"It was very clear last year that DePauw is increasingly the top choice of academically engaged students who are seeking a liberal arts college experience on a residential campus," notes Dan Meyer, vice president for admission and financial aid. "This is a very strong group of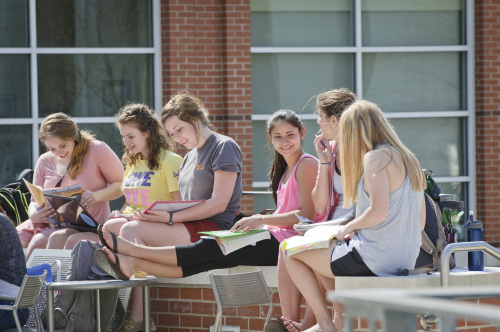 scholars, who have also been very active in extracurricular activities and service in their communities. They bring a lot to DePauw."
The Class of 2017 is also one of the most diverse in the University's 176-year history -- approximately one-third of the new students come from historically underrepresented groups. Ten percent of the incoming scholars come to Greencastle from foreign countries, while another 22% are domestic students from multicultural backgrounds, an increase of 3% from last year.
DePauw connections abound in the incoming class. Eighty-nine 89 members have a parent or grandparent who graduated from DePauw (one student's great, great, great grandmother was from the Class of 1870, along with his great, great grandfather from the Class of 1903; he had three other relatives attend the University). Another member of the new class is the great, great grandniece of Tucker Wilson, who became DePauw's first African American graduate in 1888. Seventy-three of the new students have a sibling who either graduated from or is currently attending DePauw.
A few other facts on DePauw's Class of 2017:
26 students received perfect 36 scores on sections of their ACT, while 9 students had 800 scores on sections of their SAT.
24 students were named either valedictorian or salutatorian.
189 of the students were members of National Honor Societies.
138 students maintained straight "A" averages throughout their high school career.
193 of the students were captain of a sport in high school.
17 students were president of their high school's senior class or student council.
4 students completed their high school career in less than four years.
The incoming students will begin moving into their residence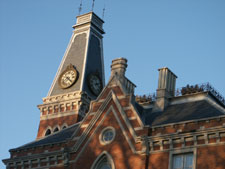 halls Saturday morning. They'll gather with their parents for a lunch on East College lawn, and the Class of 2017 will be welcomed by DePauw President Brian W. Casey at the traditional opening convocation Saturday afternoon, which will be webcast live via this link.
Learn more about DePauw's First-Year Experience by clicking here.
Back