Director of Campus Living Wendy Wippich '04 Offers Roommate Advice
October 18, 2013

"Students who aren't used to sharing a room may have difficulty compromising with roommates," begins a U.S. News & World Report article which quotes several college administrators, including Wendy M. Wippich, director of campus living at DePauw University. Briana Boyington writes, "Different personalities, friends or study and party habits can make it hard for students to maintain rules that work for everyone."
"When problems emerge, students should revisit their roommate agreements -- the contract that students created in the beginning of the school year to lay out housing rules -- and reexamine and discuss the rules they had set up," adds Boyington. Wippich notes, "Specifically communicate about what you need, what you have to offer, how you like to communicate in general since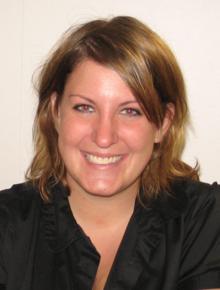 that is going to set up any relationship, whether it's living with someone or working with someone, or working on a group project with someone."
The column also advises students to keep outsiders out of the conversation. "'The thing that puts the most strain on a roommate relationship is bringing other people into the dynamic that don't need to be there,' DePauw's Wippich says. Roommate conversations often deal with personal subjects, and things can get emotional quickly. Wippich says that even when your intentions are good, involving friends can leave one roommate feeling attacked or bullied. 'Be mindful how you're using other people as support or as sounding board and how they can be involved,' she says."
Access the complete article at the publication's website.
Wippich, a 2004 graduate of DePauw, majored in art (history) as an undergraduate. She earned a master's degree in education from Grand Valley State University.
Source: U.S. News & World Report
Back