Basketball Teams Prep for Upcoming Season
October 17, 2013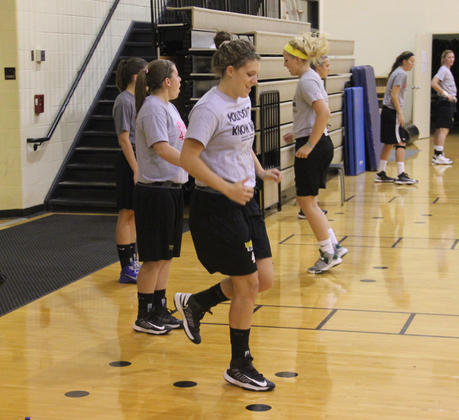 "The quest to defend last season's undefeated run to the national championship began -- officially -- on Tuesday when the DePauw women's basketball team had its first practice of the season," notes the Banner-Graphic. In a caption accompanying a photo, the Greencastle newspaper adds, "Junior Lauren Abendroth and her teammates worked in an agility drill at the start of practice. The Tigers finished last season 34-0, winning the national championship game in a blowout over the University of Wisconsin-Whitewater." (photo by Grant Wieman/Banner-Graphic)
The publication also displays a shot of the men's team, stating, "The DePauw men's basketball team finished last season with a 16-10 record and loss in the first round of the North Coast Athletic Conference tournament. They're hoping for an improved campaign in 2013-14, and that started Tuesday with the team's first official practice."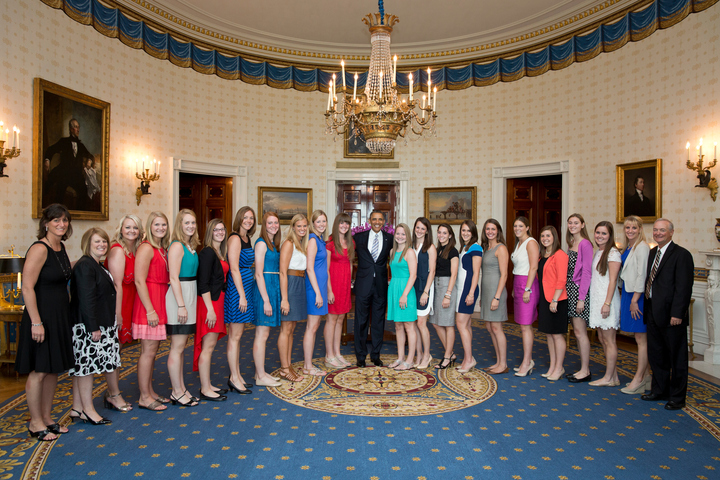 Access the images at the newspaper's website. Get more information at the official online home of Tiger athletics.
On June 14, the DePauw women's team was invited to the White House along with the champions of the WNBA, the Indiana Fever. Read more here, or access the video embedded below.
Back