Campus Remains Under Weather Emergency
January 6, 2014
Classes at DePauw remain canceled through tomorrow, Tuesday, January 7, due to a dangerous winter storm, but the University is making preparations to return to normal operations.

Campus life will begin returning to normal on Tuesday morning, as the Lilly Center will reopen for recreational use at 10 a.m. and remain open until 8 p.m. Food service will also resume operations on a more regular schedule tomorrow. For Monday night, dining services hours are as follows: dinner is available in the Hub from 5-7 p.m.; the C-Store in Longden Hall will remain open until 9 p.m this evening.

As the current cold combined with wind can create very dangerous conditions, the University continues to urge students who leave their living units to dress for the bitter conditions and to limit their time outdoors to 10 minutes.

Employees planning to return to work are also advised to dress warmly and use good judgment in determining their ability to safely return to work. Staff should consult with their supervisors for any specific questions or concerns.

Facilities management personnel have been working since Sunday afternoon to clear pathways around campus. Most parking lots are now cleared, with the exception of Blackstock Stadium.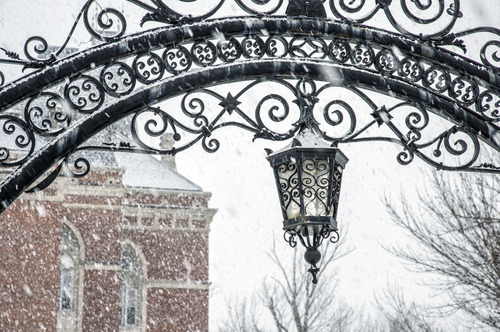 "Our crews have put in some long hours in some very trying conditions," notes Dick Vance, associate vice president for facilities management. "Their excellent work has kept the campus operating during a major storm and makes it possible for us to resume regular operations as we plan."

Students with travel questions or concerns are advised to call the Office of Student Life at (765) 658-4270. All other inquiries, questions, or concerns should be directed to the Office of Public Safety at (765) 658-4261.
Back