DePauw Earns Another Tree Campus USA Designation from Arbor Day Foundation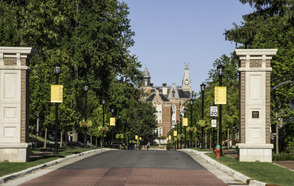 January 31, 2014
DePauw University is again being honored by the Arbor Day Foundation as a Tree Campus USA® for its commitment to effective urban forest management.
Tree Campus USA is a national program created in 2008 by the Arbor Day Foundation and sponsored by Toyota to honor colleges and universities for effective campus forest management and for engaging staff and students in conservation goals. DePauw University achieved the title by meeting Tree Campus USA's five standards, which include maintaining a tree advisory committee, a campus tree-care plan, dedicated annual expenditures for its campus tree program, an Arbor Day observance and student service-learning project.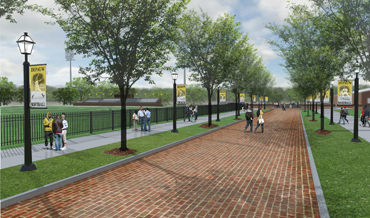 As of the end of 2013, DePauw had planted 180 new trees will have been planted as part of projects associated with the University's Campus Master Plan, while the next phases of construction call for at least 115 more. Combined, the new and planned trees represent a significant increase since 2009, when Vine and Branch Arborists and Horticulture Consultants cataloged some 920 trees on DePauw's grounds. With previous tree plantings having occurred on an as-needed basis, the new additions to the campus canopy may be the largest planting in the University's 176-year history.
"We are making a conscious effort to reforest the campus canopy as new projects happen," Rob Harper, assistant director of facilities management, stated recently. "We know that trees take time to grow and that we have an aging population, especially around East College."
This marks the second consecutive year DePauw has been cited as a Tree Campus USA.
John Rosenow, founder and chief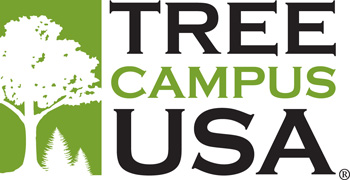 executive of the Arbor Day Foundation, notes, "Students are eager to volunteer in their communities and become better stewards of the environment. Participating in Tree Campus USA sets a fine example for other colleges and universities, while helping to create a healthier planet for us all."
The Arbor Day Foundation and Toyota have helped campuses throughout the country plant thousands of trees, and Tree Campus USA colleges and universities invested over $26 million in campus forest management last year. More information about the program is available here.
Back