Prof. Joseph Heithaus to Appear at This Weekend's 'Poetpalooza'
April 28, 2017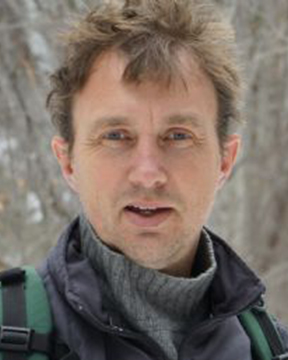 "Writers from around the region will converge on Madison this weekend for a celebration of all things poetry," reports the Madison Courier. Those appearing at "Poetpalooza 2017: A Tri-State Poetry Summit" include Joseph Heithaus, professor of English at DePauw University, and two former Indiana Poets Laureate.
Of Heithaus, who will appear at 6:15 tonight at the Village Lights Bookstore, the newspaper notes his faculty position at DePauw, adding, "His work has appeared in various publications and one of his poems is on permanent display at the Indianapolis International Airport."
The story adds, "The sixth annual two-day event includes open mic sessions, author signings and readings by poets from Ohio, Kentucky and Indiana. The event is free and open to the public.
Get more details at the paper's website.
Joe Heithaus won the 2007 Discovery/The Nation Prize for a group of sonnets about poison plants that are the central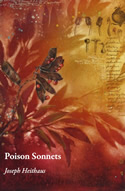 thread of his first book, Poison Sonnets, published in 2012. He is one of five "Airpoets," whose poems have been integrated into stained-glass window murals in the Indianapolis International Airport and are featured in two books, Rivers, Rails and Runways and Airmail. His poems have appeared in Poetry, the North American Review, the African-American Review and the Southern Review. The professor is one of four DePauw writers featured in Not Like the Rest of Us: An Anthology of Contemporary Indiana Authors.
The professor reflected on the life of children's author Maurice Sendak in a May 9, 2012, Christian Science Monitor story.
Back