TOMS CEO Jim Alling '83 Says DePauw Gave Him & Class of '17 "Critical Thinking Skills and Lifelong Friendships"
May 21, 2017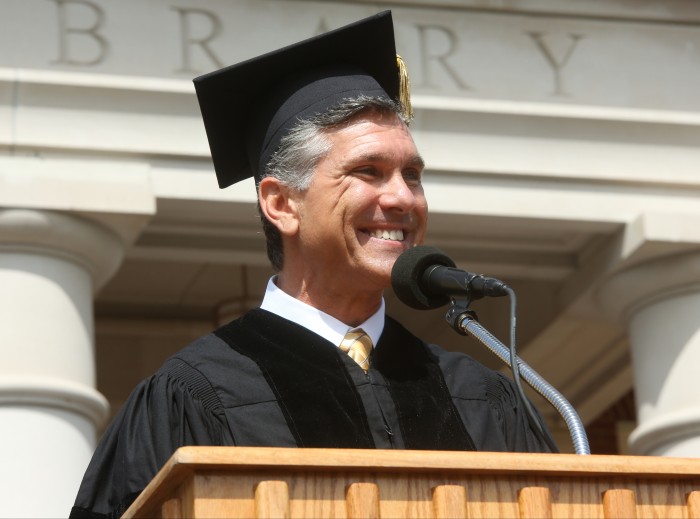 "You are more ready than you think," Jim Alling, the CEO of TOMS, told the 561 graduates of his alma mater, DePauw University, this morning. "You have learned a lot more during these past four years at DePauw than you realize," said Alling, a 1983 graduate of the University who has also served as as president of Starbucks USA and Starbucks International and as chief operating officer of T-Mobile USA.
"DePauw has not attempted to give you all the right answers, but rather DePauw has taught you how to ask the right questions," Alling declared. "DePauw has taught you how to be a critical thinker. Now you need to use those critical thinking skills -- commit yourself to always ask the right questions of others and of yourself."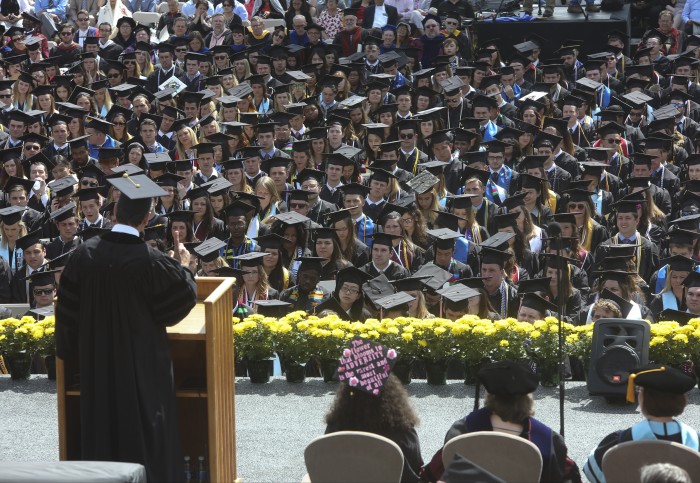 Alling, who was a communication major, added, "As I look back at my time at DePauw those critical thinking skills along with the lifelong friendships I made are the most valuable things I took with me when I drove away from Greencastle 34 years ago."
Alling spoke moments before the 561 members of the Class of 2017 were presented diplomas in the ceremonies, which took place in Holton Memorial Quadrangle. The morning began with some rain and dark clouds were in the sky when the program kicked off, but the sun made an early appearance and it turned out to be a delightful morning.
"My four years at DePauw was a period of tremendous personal growth," Alling noted. "I learned from experiences in and out of the classroom. I learned from having to face challenges that intimidated and scared me, like econ seminar. Over time I have come to realize that my greatest learnings have come from the times when I face up to things that scare and intimidate me. Then it hit me like a flash: my invitation to speak here today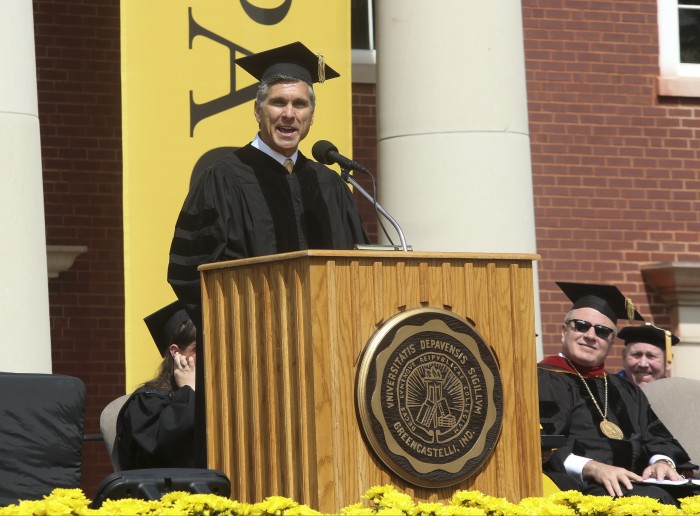 was actually a chance to further my DePauw education, an opportunity to face something that scares and intimidates me. This commencement address is in fact a final homework assignment from DePauw," he joked.
TOMS' business model is designed to make a positive difference in the world and advance health, education and economic opportunity for people worldwide. Each time the company sells a pair of shoes, a new pair of shoes is given to an impoverished child. TOMS also sells eyewear, and takes part of the profit from each sale to save or restore the eyesight for people in developing countries. With each purchase of TOMS Roasting Co. coffee, the company works with other organizations that they refer to as "giving partners" to provide 140 liters of safe water (a one-week supply) to a person in need. Purchases of TOMS bags help provide training for skilled birth attendants and distribute birth kits containing items that help a woman safely deliver her baby. The company has now given shoes to more than 70 million children worldwide.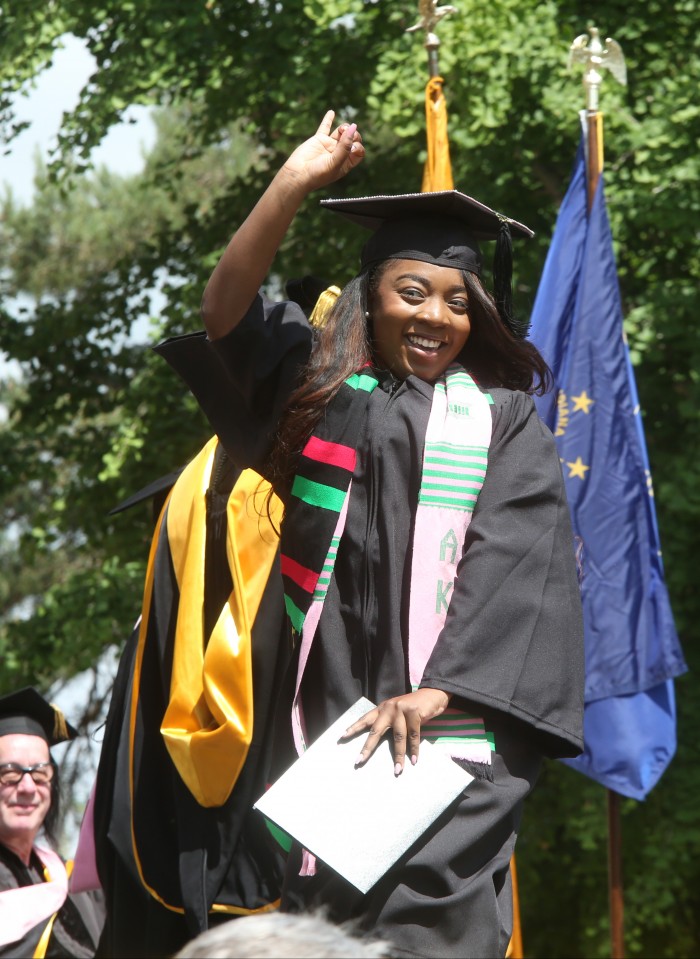 "Being of service feels good," Alling declared. "In fact I have come to realize that being of service to others is one of the most self-serving things you can do."
Alling went on to share some life lessons with the Class of 2017, as well as his wishes for the future. "The first hope is that you know you are loved. I hope you have the confidence and security that comes from knowing you are loved and I hope that you in turn love back." He added, "The second hope is that that you will have a happy, fulfilling life."
He concluded his remarks by stating, "I hope you will take a moment today -- the day in which you are the center of attention -- to properly thank the people in your life whose love and support have helped make this day possible, and to also thank them in advance for their continued love and support as you being this next leg of your journey in finding happiness and fulfillment."
Honorary doctoral degrees were presented to Alling, rock legend Todd Rundgren, and Jesse Kharbanda, executive director of the Hoosier Environmental Council.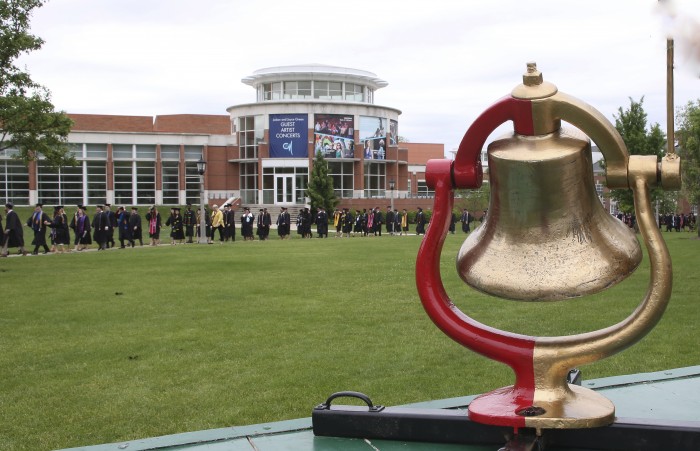 Graduates and their families can order a DVD of the 2017 Commencement. The disc will include a multi-camera shoot of the ceremony and an array of extra features and will include footage of each graduate receiving their DePauw diploma. The DVDs are $19.95 for the first disc; additional DVDs sent to the same address will be $8 each (shipping to domestic addresses is included; 7% sales tax will be added to Indiana orders).
An online order form is available here. Learn more about the DVD in this story.
For more information on the 178th commencement, click here.
Back